BNP activists snatch fellows from police
3 cops hurt; prison van vandalised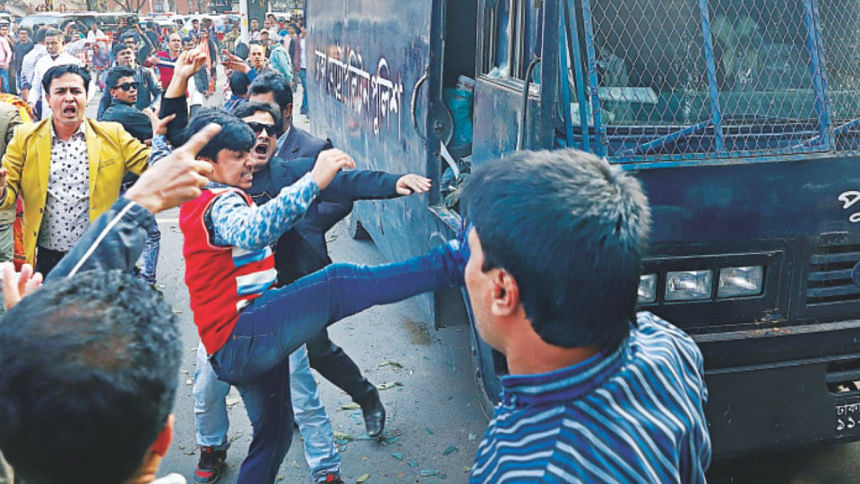 BNP activists yesterday attacked a prison van and snatched two detained fellow men from it near High Court area of the capital.
Three policemen were also injured as the BNP men swooped on the law enforcers guarding the vehicle with sticks.
The incident happened around 3:00pm when the motorcade of party Chairperson Khaleda Zia was crossing the area on way to her Gulshan home from a court in Bakshibazar, said witnesses.
Around an hour ago, police detained the two BNP men after several hundred leaders and activists of the party gathered in the area. The two were kept in the prison van in nearby Kadamfoara area.
As the motorcade came, the BNP men brought out processions and started chanting slogans. Police stepped in to disperse them. 
As the processions reached Kadamfoara area, the two in the van shouted for help. At this, the demonstrators hurled stones at the vehicle, smashing its rear mirror. They then broke the doors and freed the detainees, the witnesses said.
The BNP men also beat up the driver and two other policemen on the van and broke their rifles. The law enforcers left the place.    
During the attack, the law enforcers appeared defensive.
Maruf Hossain Sorder, deputy commissioner (Ramna division) of Dhaka Metropolitan Police, said three policemen sustained injuries.
Sixty nine demonstrators were detained and a case would be filed against the demonstrators on charge of attacking police, damaging the prison van and snatching the two detainees, he said.
The identities of the two detainees could not be known immediately.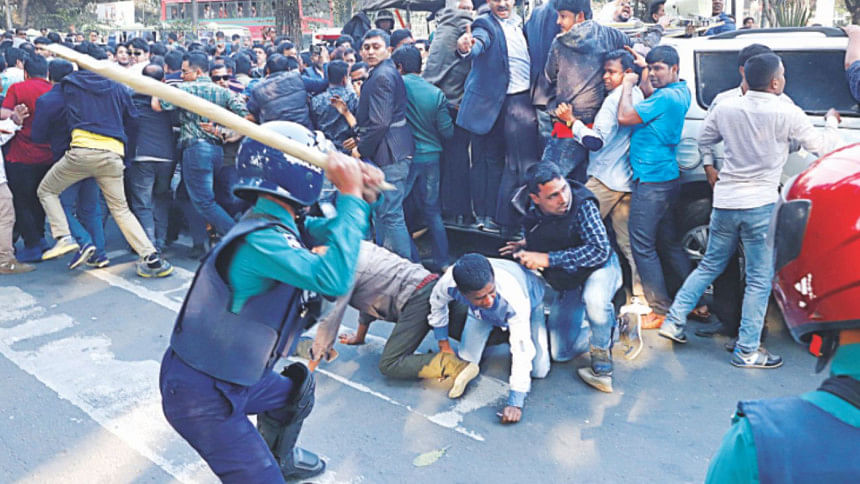 Wishing anonymity, a police official said on-duty law enforcers acted defensively during the attack as they had been instructed not to be rough with the BNP leaders and activists accompanying Khaleda. They were told if they swooped on the party men, Khaleda might lodge a complaint with the court saying she was being obstructed from making it to the court.
Yesterday, Khaleda was returning to her home after appearing before the court in connection with the Zia Charitable Trust graft case filed against her.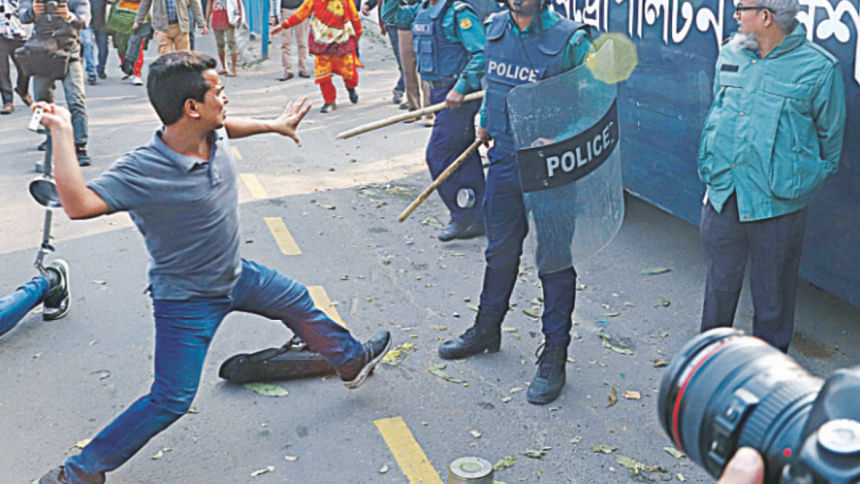 The incident took place hours after DMP Commissioner Asaduzzaman Miah warned of stern actions if anyone tried to create anarchy in the country.
He made the comment when a journalist asked him about the security measures to be taken centring the verdict in Zia Orphanage Trust graft case. The verdict will be delivered by the court in Bakshibazar on February 8.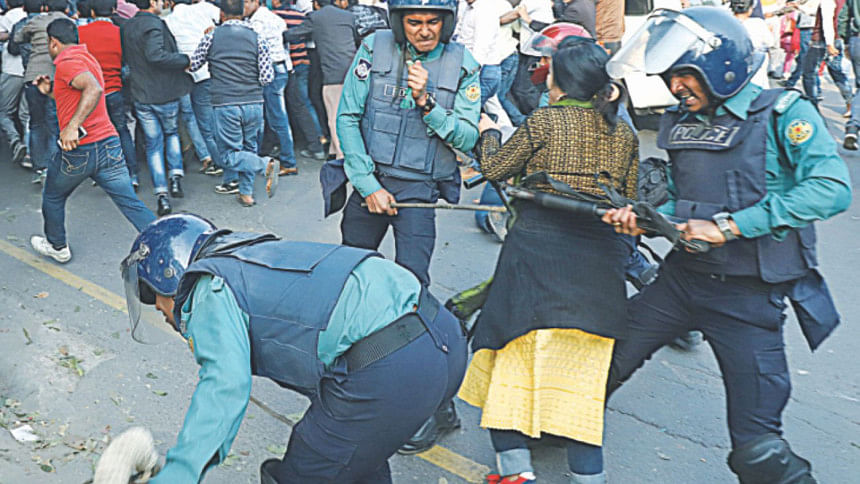 "No one is above the law. If anyone tries to break the law and create anarchy by destroying public properties, the person will be punished," he said while visiting the Bangla Academy premises ahead of Amar Ekushey Book Fair starting tomorrow.