Biman cancels two more hajj flights
One-third of 1.27 lakh pilgrims sent so far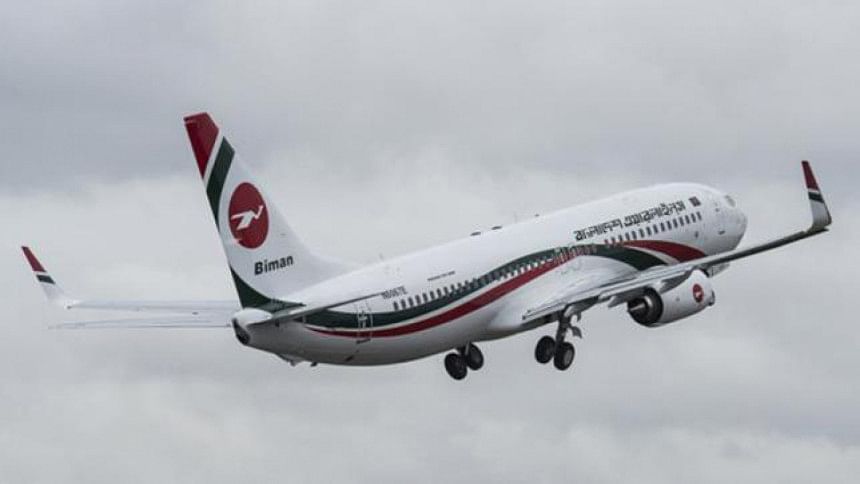 Biman had to cancel two hajj flights again yesterday to the dismay of over 800 pilgrims.
It happened only a day after Biman Bangladesh and Saudi Arabian Airlines used their full capacity, for the first time in around a week.
In the last 12 days, the national airlines of the two countries carried about one-third of a total of 1.27 lakh pilgrims, Shakil Meraj, general manager (public relation) of Biman told The Daily Star.
The two Biman flights were cancelled due to shortage of passengers set to get onboard, he added.
Ashkona Hajj Camp Director Saiful Islam said 35,294 pilgrims had left for Saudi till of 9:00am yesterday.
Biman operated five while Saudi Airlines operated eight hajj flights carrying over 4,000 pilgrims yesterday, according to officials of the two airlines. 
One of the cancelled flights was originally scheduled to fly on Thursday at 10:15am. Biman, then, said it would fly after 48 hours.
"But due to shortage of passengers, Biman finally cancelled the flight that was supposed to fly at 10:15am tomorrow [today]," Shakil said.
The other cancelled flight was supposed to leave Dhaka today at 2:35am.
The national flag carrier has so far canceled 14 flights which could carry over 6,000 pilgrims, Shakil added.
Biman and Saudi Arabian Airlines started hajj flights from July 24. No other airline is allowed to operate hajj flights.
Biman will have to take 63,599 pilgrims by August 26 while Saudi Airlines will take as many pilgrims by August 27.
Top officials of religious affairs ministry and Hajj Agencies Association of Bangladesh told The Daily Star that they believed all pilgrims would be taken to Saudi Arabia on time if Biman does not have to cancel flights in the coming days.
Meanwhile, the religious affairs ministry, in a circular, informed hajj agencies that repeat pilgrims must pay an additional Tk 44,000.
HAAB Secretary General Taslim said nearly 5,600 repeat hajjis have agreed to pay the additional fee.