Padma Bridge to open by 2021: Quader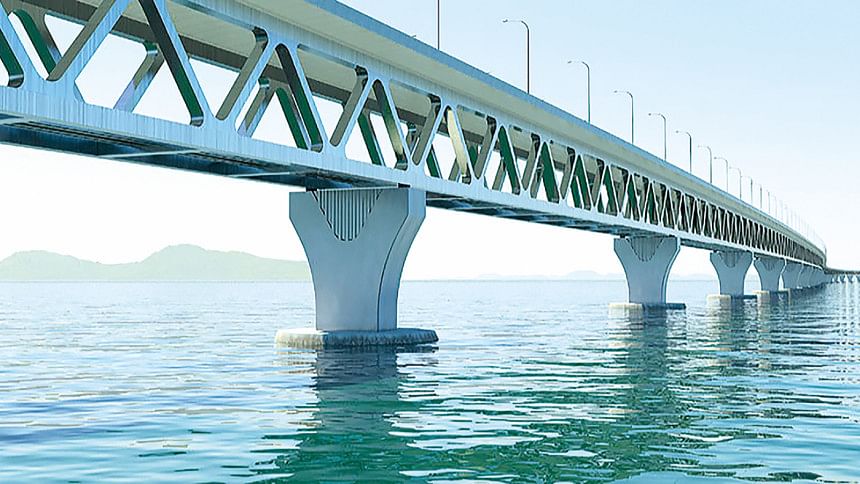 Road Transport and Bridges Minister Obaidul Quader yesterday said the plying of vehicles on the Padma Bridge would begin by June 2021.
"The Padma Bridge project has witnessed an overall progress of 73 percent. The way the work of the project is progressing, it is likely that the construction work of the bridge will be complete by 2020. Another 5-6 months will be needed to complete the remaining work," he said.
The minister was talking to reporters at an agreement-signing ceremony at the secretariat in the capital.
The Finance Division and Bangladesh Bridge Authority (BBA) inked the agreement on repayment of the loan for the Padma Multipurpose Bridge.
Director (finance) of BBA Md Moniruzzaman and Additional Secretary of the Finance Division Md Ekhlasur Rahman signed the deal on behalf of their respective sides.
The government provided the Tk 29,893 crore loan to the BBA through the Finance Division to implement the project.
Quader, also the general secretary of the Awami League, said the construction work of the bridge was progressing fast.
"A total of 31 out of 42 pillars of the main bridge have already been installed. We hope that the remaining 11 pillars will be constructed by December this year."
Mentioning that pile-driving work of the main bridge has already been completed, the minister said some 27 spans of the bridge have been brought to the Mawa site. Of those, 14 have been installed.
Once the project is completed, the BBA will repay the loan from its income at 1 percent interest.
As per the loan agreement, the BBA will start repaying the loan from fiscal 2021-22. The repayment period is 35 years.