AL activist killed in 'gunfight'
Family claims he was in police custody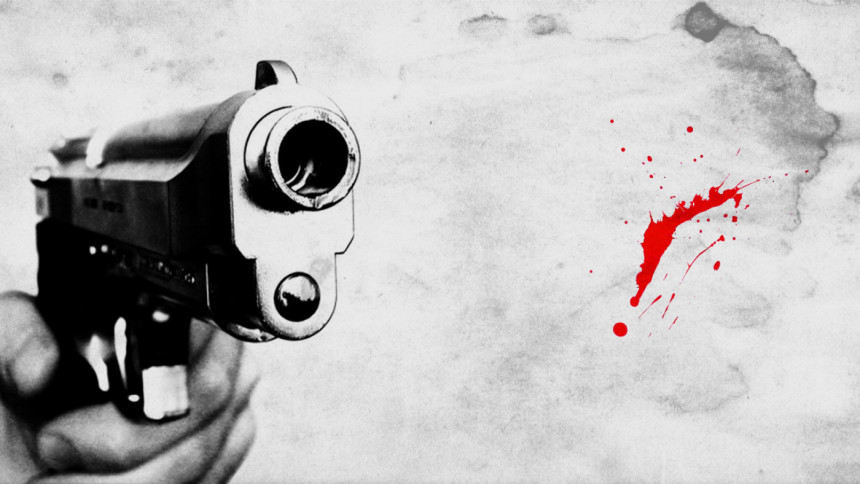 An Awami League activist was killed in a so-called "gunfight" between police and his cohorts in an isolated char area in Kushtia early hours yesterday.
Family members said victim Miraz Hasan Teny, 26, had been arrested on Monday night from Charpara village in Mirpur upazila of the district.
But police claimed Miraz, a key accused in the murder of AL activist Sahabuddin Shaheen, died during a gun battle when they raided the area to arrest him.   
The victim was a close associate of Kamarul Arefin, AL general secretary of Mirpur upazila and also chairman of the upazila, police and family members said.
Sahabuddin was killed in a factional clash on June 18.
Shah Dara Khan, officer-in-charge of Daulatpur Police Station, said they had information that a group of criminals led by Miraz were gathering at Baliadanga of Pipulbaria village, 56km from the district headquarters.
He had been evading arrest and police were looking for him, said the OC.
"A police team cordoned off the area around 4:00am [yesterday] and asked the criminals to surrender, but they opened fire instead," he claimed.
Police returned fire, prompting a gunfight that lasted for half an hour. After the criminals left, they found the body of Miraz on the ground, he said.
One foreign pistol and two bullets were recovered from the scene.
Locals said the spot is an isolated field on a char in Khalisakundi union under Daulatpur upazila.
There are no houses within half a kilometre radius of the area.
Serajul Islam, chairman of Khalisakundi union, said locals did not hear any gunshots. "But people usually remain fast asleep at that dead of the night."
A close relative said he knew that Miraz was already in police custody, but police warned him against revealing this information.
Family members said Miraz was very close to AL leader Kamarul, something the AL leader did not deny.
"Miraz got involved in various crimes because of this AL leader," said a relative, asking not to be named.
But Kamarul dismissed the allegation, saying Miraz was already accused in different cases for robberies and extortions.
"I took him as he loved Awami League politics," he added. 
Records in Bheramara and Daulatpur police stations show Miraz was accused in 11 cases, including two for murder.
Asked about the family's claim that Miraz had already been in police custody, Joynul Abedin Raju, additional superintendent of police in Kushtia, said they would certainly investigate the matter.