Farmers can sell produce dialing 333#5: Palak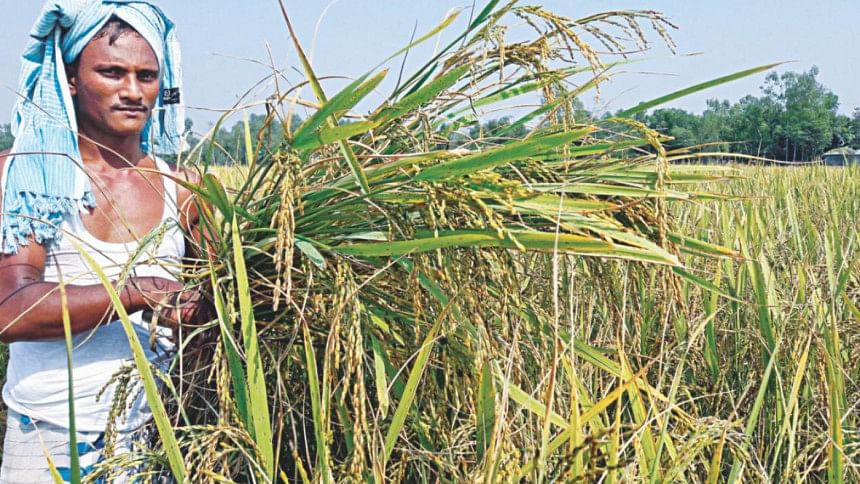 The government is set to launch a short code 333#5 for farmers to sell their produce using the platform, State Minister for ICT Zunaid Ahmed Palak said today.
The move came in a bid to keep the supply chain management system up and running amid the nationwide shutdown to contain Covid-19 outbreak.
In an online press conference this evening, Palak said the government has decided to launch the 333#5 short code where different government organisations and digital commerce platforms will be tagged.
"If any farmer failed to either sell his produces or get fair price he can dial the short code to share this information and will find buyer," Palak said.
The decision came through an inter-ministerial meeting between the ministers for Agriculture, Food and the ICT state minister.
"Every day we see lots of news on different media that farmers are in trouble with their produce and that challenge will be mitigated through this process," he said.
However, the ICT state minister could not mention the date when this service will be launched. "We just decided to move on with this and it might take a few days to make the network ready."
The three ministries sat for the meeting after the prime minister on Sunday said at parliament that government will use technology to maintain the supply chain management and disburse the government assistance.
According to Palak, this initiative will ensure government's intervention to the market and artificial price mechanism will also be removed through it.
Digital commerce ventures also can also purchase farmers' produces easily through the platform, he said. "We also can use this as an online marketplace."
The meeting also decided to bring all agriculture and food officers up to the upazila level connected to the platform.
If any farmer dials 333#5, the officer from the respective locality will get a notification and take necessary steps in this regard.