Extrajudicial killings to turn judiciary redundant: NHRC
Extrajudicial killings to turn judiciary redundant: NHRC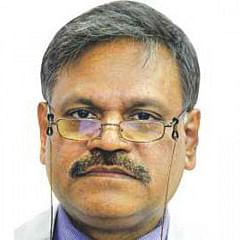 Chief of the National Human Rights Commission fears the country's judiciary will become redundant if extrajudicial killings continue.  
"Extrajudicial killings cannot occur in a civilised society under any circumstances. In the name of imaginary crossfire, encounters, killings and disappearances are against the rule of law and human rights," Prof Mizanur Rahman said at a discussion.
Bangladesh Democratic Lawyers' Association, Supreme Court Wing, organised the event on "Constitution of 1971 is a Document of Bangladesh's Existence" at the auditorium of the apex court.
He said changes in whatsoever way the constitution by different autocratic regimes have damaged the fundamentals of the '72 constitution, and thus put the minorities under security threats through incorporating provisions that prioritise certain religion.
"The communal attacks on the minorities during and after the last national polls reflect the same," said Mizanur Rahman who teaches law at the University of Dhaka.
Law Minister Anisul Haque said the government would bring back the fundamental spirit of the constitution of '72 gradually if it can continue for five years.
He said it is critical to maintain the constitutional process, and that the last national election on January 5 was part of that effort.
Lawyer leader MA Taher presented a keynote speech. Bangladesh Democratic Lawyers' Association President MA Kuddus chaired the discussion also addressed by columnist Syed Abul Maksud and Ainjibi Shamannay Parishad Convenor advocate Abdul Baset Majumder.