Extortion case filed against DNCC's Ward 31 Councillor Shafiqul Islam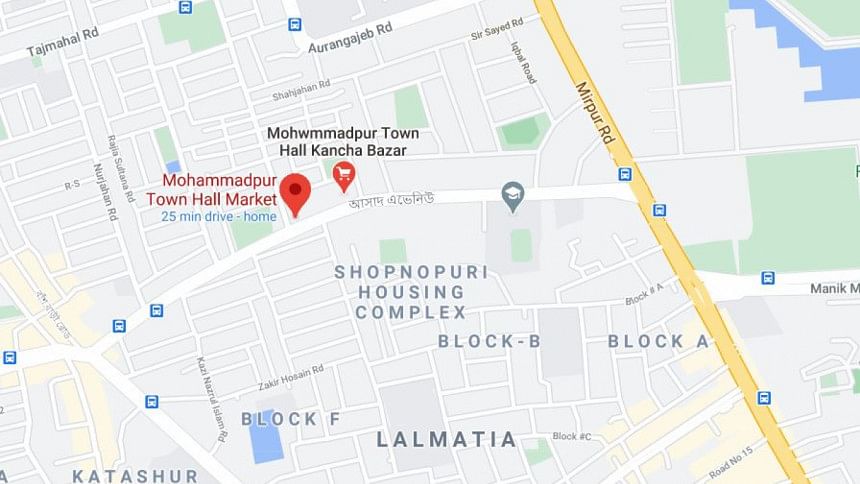 An extortion case was filed against Dhaka North City Corporation's Ward 31 Councillor Shafiqul Islam Sentu, for allegedly beating up a shop owner and his father in the capital's Mohammadpur as he refused to pay Tk 5 lakh.
Tariqul Islam, who runs a shop called "Singapore Juice and Coffee Bar" in Town Hall Bazar, filed the case against eight people including Shafiqul with Mohammadpur Police Station on Tuesday night.
The councillor, also a member of the Presidium of Jatiya Party, however, refused all allegations against him.
The other accused in the case are: Selim, Babul, Abul Mandal, Salam, Labu, Md Chowdhury and Mohan.
In the case statement, Tariqul alleged that councillor Shafiqul sent Kamrul, an employee of his office, to the shop on September 20 and asked Tariqul to meet the councillor with Tk five lakh. As Tariqul refused to pay the money, Shafiqul went to the shop around 10:30pm on September 21 with others and allegedly beat up Tariqul and his employees.
Shafiqul also allegedly beat his father, showing off firearms, Tariqul claimed.
Talking to The Daily Star over phone, Shafiqul termed the entire incident as "false".
"Actually, their shop is so crowded in the evening that it blocks people's movement on the footpath. Besides, illegal parking in front of the shop is also creating traffic congestion on the road. A restaurant beside the shop, is also storing gas cylinder outside which can be dangerous.
"There is instruction from the DNCC mayor to remove all illegal establishment from the footpath. I gave them a notice in this regard. That's why they framed me in a false case," the councillor claimed.
About extortion, he said, "I am a third-time councillor of the area. You know my party's condition. How can I extort money at this time?"
Abdul Latif, officer-in-charge (OC) of Mohammadpur Police Station told The Daily Star that a drive was launched to arrest Shafiqul and other accused last night. But police could not find them.