Leopard cub found inside passenger's bag at Chennai airport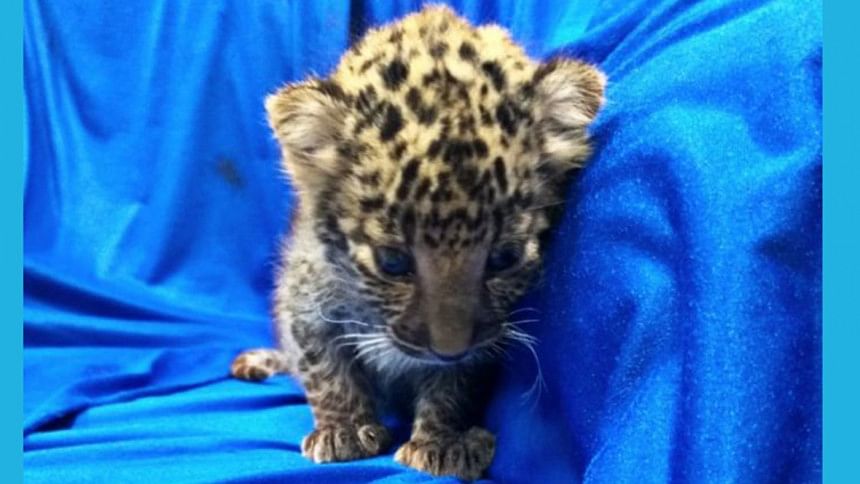 A month-old leopard cub was found inside the luggage of a passenger who flew into Chennai from Bangkok on a Thai Airways Flight on Saturday, reports international news media.
Acting on a tip-off, Chennai airport security rescued the cub, reports ABC News.
The Chennai Airport staff noticed a man walking in a "suspicious manner" and heard a "faint sound" coming from the bag he had just picked up from the baggage carousel, reported the Times of India.
When the bag was opened, staff discovered a pink plastic basket with the leopard cub inside.
The one-month old female, which weighed just 1.1 kilogrammes, was making "trill sounds and appeared to be weak", Chennai Airport Commissioner of Customs Rajan Chaudhary said.
Meanwhile, authorities are investigating whether the suspect is part of an international smuggling ring, officials told AFP.