India school mauling leopard escapes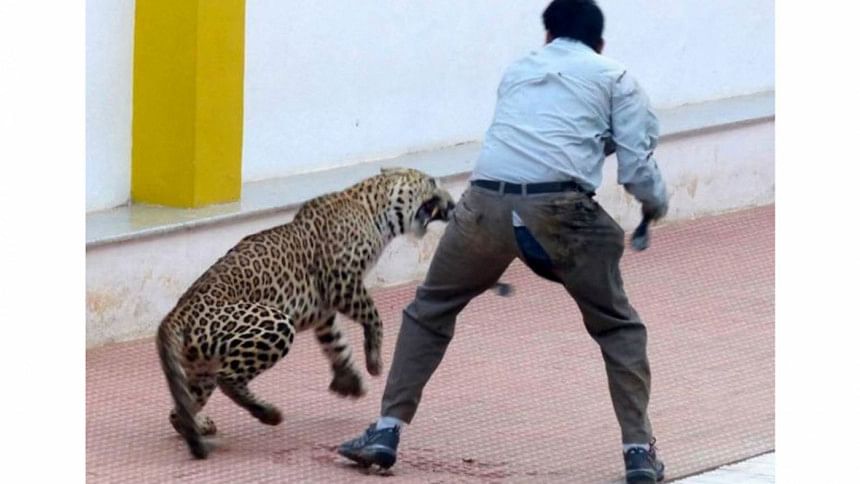 A male leopard that mauled six people at a school in India before it was captured has escaped its enclosure, officials said.
The eight-year-old leopard strayed into a closed school in Bangalore on 8 February, injuring several people before being tranquilised.
It was taken to Bannerghatta National Park for medical treatment but on Sunday broke out its cage.
But officials said there was no cause for public alarm.
The escape came one week after the leopard broke into the school in the Kundalahalli area.
A scientist and a forestry employee were among those mauled as it was cornered close to a swimming pool.
Wildlife official Ravi Ralph told BBC Hindi's Imran Qureshi that the leopard possibly strayed into the school from a patch of forest not far from the school.
Several leopards were later spotted in the city, causing 142 schools to shut down as a precaution.
A recent wildlife census estimated that India has a leopard population of between 12,000 and 14,000.
Leopards and other big cats have been known to stray into populated areas, and conservationists have warned that such confrontations may increase as humans encroach on animal habitats.