Heatwave in Rajshahi division
People advised to stay indoors, shop after dark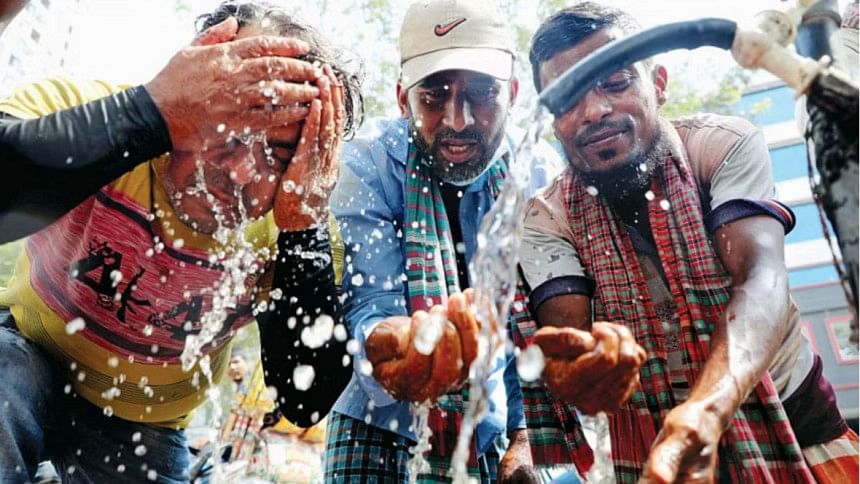 A committee of Rajshahi division asked health officials of eight districts to advise people to stay indoors between 10:00am and 4:00pm, drink plenty of fluids, and shop after dark to deal with the heatwave.
The directions came during the divisional development coordination committee's meeting held at the Rajshahi divisional commissioner's conference room in the morning, reports our Rajshahi correspondent.
Deputy commissioners, health officials, and officials of other departments concerned from the eight districts of Rajshahi division attended the meeting.
Talking to The Daily Star, Divisional Commissioner GSM Jafarullah said that they decided in the meeting to advise people to stay indoors between 10:00am and 4:00pm.
"If going outdoor is necessary, people are advised to stay hydrated and find shades," he said.
The meeting also decided to ask the fire service and civil defense to stay on high alert and well-prepared to tackle any fire incidents.
Authorities of different markets were asked to keep firefighting equipment handy.
Rajshahi's Civil Surgeon Abu Sayeed Mohammad Faruk said they have already started asking people to shower multiple times a day if necessary and avoid tea and coffee that increases body heat.