Plastic takes a toll on Sundarbans
Experts point fingers at tourists, tour operators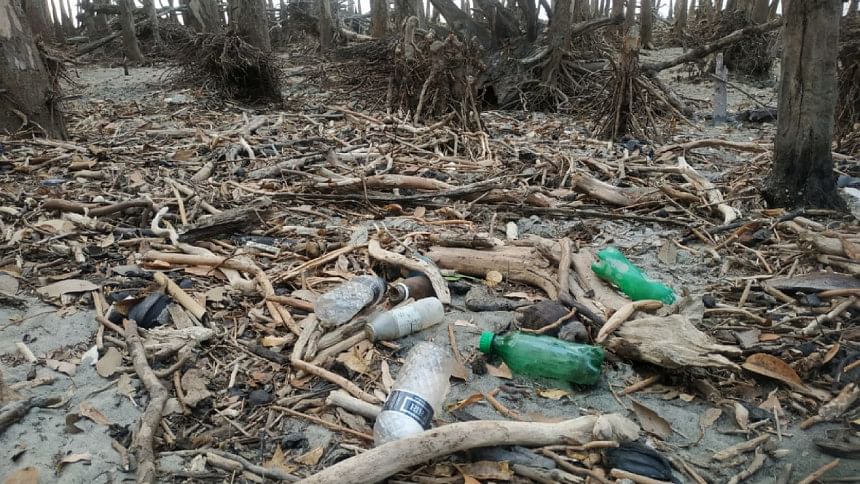 Plastic pollution caused by irresponsible tourist behaviour is  wreaking havoc on Sundarbans ecosystems, according to speakers at a seminar yesterday.
The event, titled "Plastic Pollution in Forest and Other Natural Ecosystem: Way Forward," was jointly organised by the Arannayk Foundation and the Institution of Foresters Bangladesh in Dhaka.
During the seminar, Amir Hosain Chowdhury, chief conservator of the Forest Department, highlighted the detrimental effects of plastic waste thrown away by tourists, which eventually breaks down into microplastics.
"This process reduces the fertility of the forest floor and impedes seed germination," he said.
He specifically pointed out trawler-based tour operators as major contributors to plastic pollution in the Sundarbans, blaming their excessive use of single-use plastic.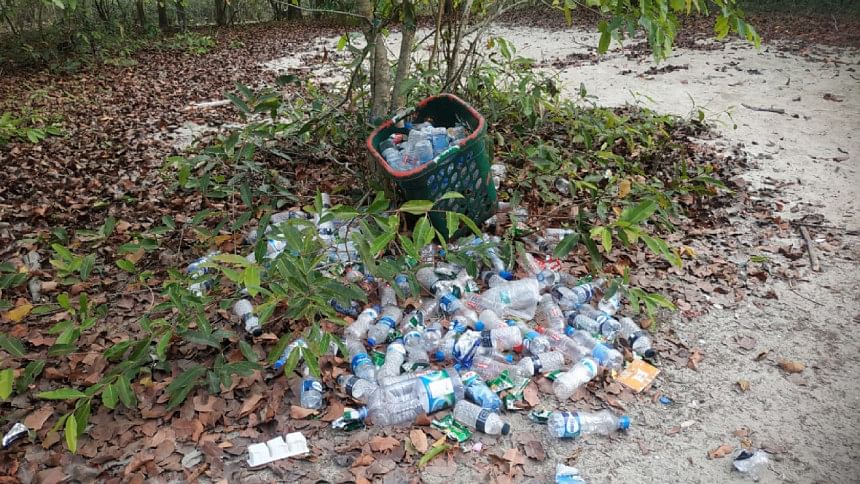 To address this issue, Chowdhury emphasised the need for responsible tourism and collaboration with tour operators to promote sustainable practices.
Iqbal Abdullah Harun, Additional Secretary of the Ministry of Environment, stressed the importance of adopting a circular economy that promotes plastic recycling and gradually eliminates its use altogether. He also mentioned plans for a green growth strategy aimed at fostering environmentally friendly development.
"It's important to educate future generations to reduce plastic consumption," he said.
Farhina Ahmed, secretary of the Environment Ministry, highlighted the necessity of implementing a producer's responsibility act to tackle the plastic menace effectively.
Rakibul Hasan Mukul, executive director of the Arannayk Foundation, delivered the opening speech, while Shahriar Hossain, secretary general of the Environment and Social Development Organization, presented the keynote address, illustrating the destructive impact of plastic on forest and river ecosystems.
The event was chaired by Ishtiaq Uddin Ahmad, president of the Institution of Foresters Bangladesh.
Other notable speakers included Prof Ahmed Kamruzzaman Mojumder, chairman of the Environmental Science Department at Stamford University, and Apu Nazrul, a tour entrepreneur.