Local admin issues 12 conditions for tourist boats on Tanguar Haor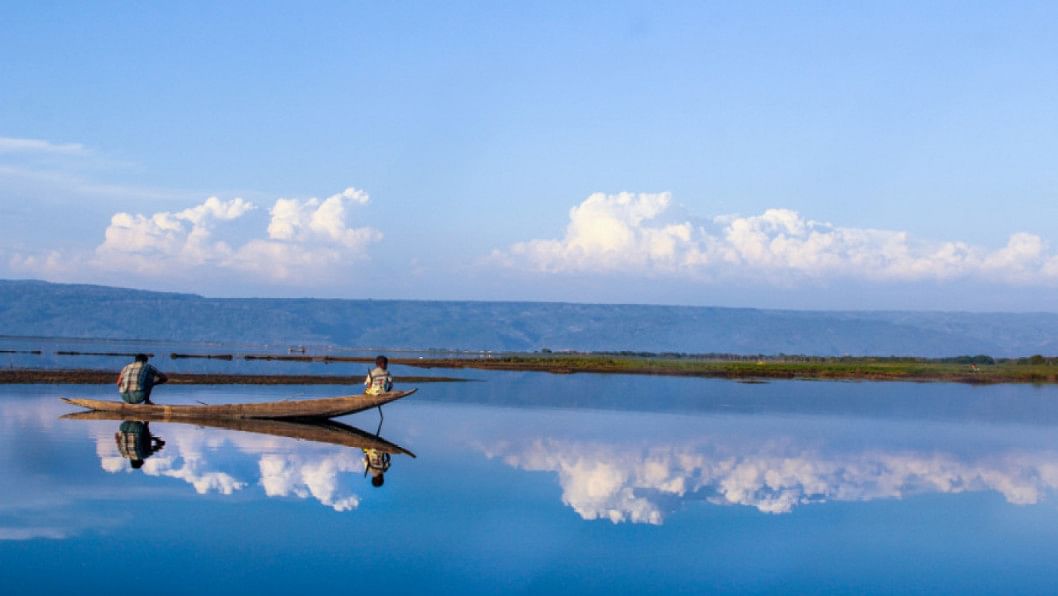 The local administration of Sunamganj's Tahirpur upazila has issued 12 conditions for tourist boats making trips to the Tanguar Haor.
In the northeastern part of Bangladesh is Sunamganj and there at the foothills of Meghalaya is Tanguar Haor, one of the most prominent wetlands of the nation. And surrounding this haor, tourist boat operations have gathered a lot of steam.
Tanguar is a Ramsar site, which are wetlands of international importance that have been designated under the criteria of the Ramsar Convention on Wetlands.
From now on, no boat will be able to enter Tanguar Haor with tourists unless the 12 conditions are met including mandatory registration. The local administration has issued a circular in this regard, reports our local correspondent.
Among the conditions mentioned in the circular issued recently, two are related to boat registration and the remaining 10 are related to tourism transport and environmental protection.
Tahirpur Upazila Nirbahi Officer (UNO) Raihan Kabir told The Daily Star, "Six boats have been registered so far and 25 more will be registered soon. A total of 107 boats have applied after registration was made mandatory for tourist transport. All boats will be registered in stages after confirming their overall facilities and conditions."
The 10 conditions that a registered boat has to comply with for tourist transport are:
No garbage, rubbish or waste can be dumped in the river, haor, beel or any open spaces.
Garbage must be disposed of in large lidded bins provided on each vessel and the waste must be moved to designated areas at one's own responsibility.
Loudspeakers, microphones etc. won't be allowed to be used on boats.
Tourists won't be allowed on boats without proper safety measures including life jackets and they cannot travel in bad weather.
Vessels cannot carry passengers exceeding capacity.
Standard environment, cleanliness and adequate facilities should be ensured for tourists on boats
No one should participate in anti-social activities when traveling on boats
Tourists must be respectful towards the sentiments and social customs of the locals.
Additional/extra fare cannot be charged.
Tourists need to be careful about protecting their belongings while traveling by boat.