"Want to ensure uninterrupted power for irrigation for 15 days from today"
Nasrul Hamid says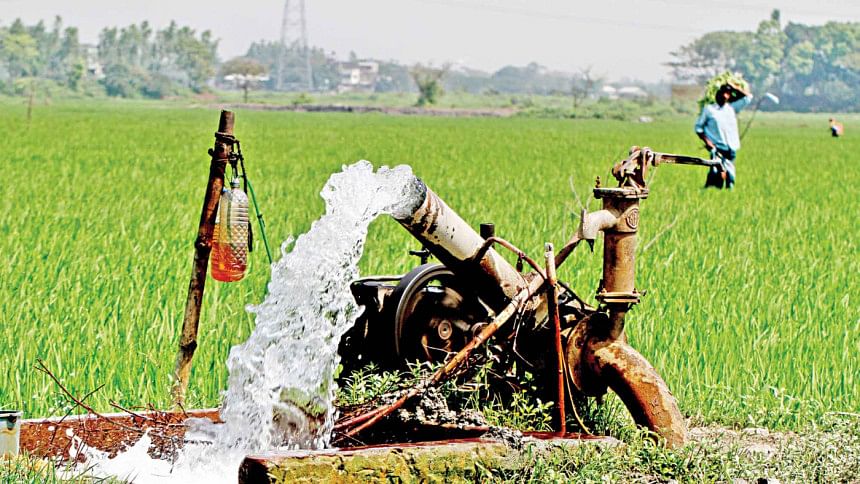 The power load has moved one hour earlier following the rescheduling of office hours, State Minister for Power, Energy and Mineral Resources Nasrul Hamid said today.
"I was analysing the DESCO and DPDC load. Earlier, the load used to go up from 10am. Today, it began to shoot up from 9am," Nasrul Hamid told media while entering his office at the Secretariat.
"The peak hour of [load] both in the DESCO and DPDC [areas] was noon. But the pattern is changing, which we want," he said.
"If the peak hour of power demand shifts from evening to morning, then we'll be able to create a balance between day and night demands," added Nasrul Hamid.
"We want to ensure uninterrupted power for irrigation for 15 days from today. I think we will be able to make it happen," he said, adding, "let's watch for one week."
Replying to a question, he said that the power division is gradually bringing down load shedding.
"We were compelled to enforce load shedding due to the fuel and gas crisis. Against this backdrop, we're trying to manage load and save some electricity," he added.