Northern districts grappling with frequent power cuts
Medical services, production in industries disrupted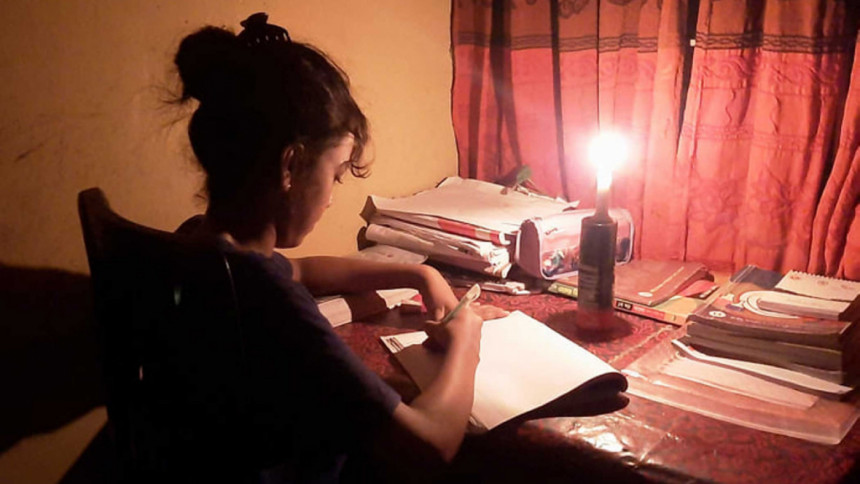 People in several northern districts have been enduring severe power cuts over the last two-three days.
Medical services in hospitals are being disrupted and industrial production is being affected due to frequent power cuts.
Sharifa Begum, a school teacher from Naruli area in Bogura town, said that life has been difficult due to the ongoing frequent power cuts and the heat wave. She said electricity goes out seven to nine times a day.
Babu Mia, a tea vendor in Gobindaganj upazila of Gaibandha, said, "My tea shop is small. People are coming less frequently because of the power cuts. Sales are down, naturally."
A physician at the 250-bed Mohammad Ali Hospital in Bogura said, "Medical services are being severely disrupted due to frequent power cuts. In the operation theatre, doctors have to rely on generators. Some machines at the hospital cannot even be run with generators. Moreover, the X-ray and pathological departments are also not functioning properly," said the doctor, wishing not to be named.
Golam Kibria Bahar, proprietor of Kibria Agro Industries in Bogura, said, "We have three units in my rice mill. Due to frequent power cuts, production has come down drastically."
Production in all factories of Bogura is being hampered the same way, said Golam Kibria.
Faruk Hossain, assistant general Manager (Operation and Management Department) of Palli Bidyut Samiti in Gaibandha, said, "Our peak season electricity demand is 60MW, but we are getting only 36MW from the national grid. That's why there are power cuts for about six-seven hours in a day."
"We are rationing electricity supply," he added.
When contacted, Sheikh Monwar Morshed, general manager of Gaibandha Palli Bidyut Samiti, told The Daily Star, "We are getting less supply from the national grid. Due to gas shortage, power generation has decreased. It will take two-three days for the situation to become normal."