At least 2 more weeks needed to resolve power crisis: Nasrul Hamid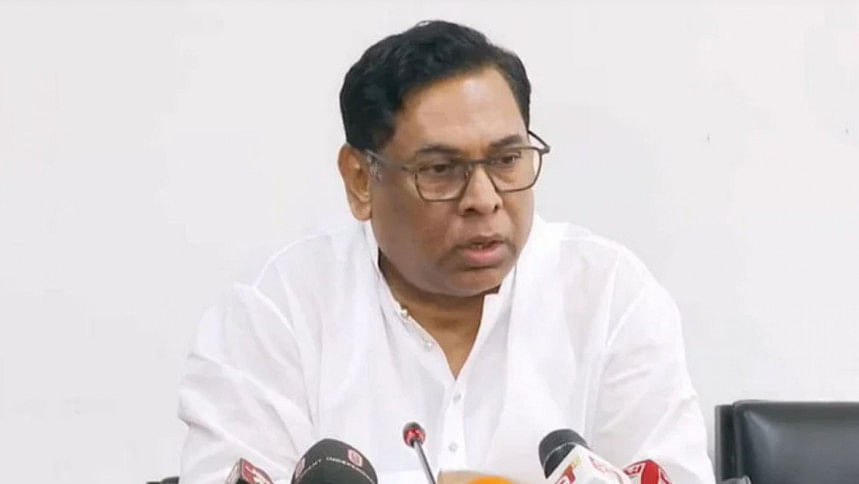 State Minister for Power, Energy and Mineral Resources Nasrul Hamid today said they had been trying to ensure smooth supply of coal, gas and fuel to the power plants for the last two months but it did not work due to the "financial issues".
"We need at least two more weeks to resolve the problem," he said while briefing reporters at the Secretariat.
He said, "We know that the load shedding situation became intolerable. We are trying to resolve it as fast as we can. The government is trying to import coal for the Payra Power Plant as soon as possible. The power plant is operating now at half of its capacity."
"Barapukuria coal-fired power plant and liquid-fired power plants are also running at half of their capacities. And that's why the gap between the demand and production increased."
Expressing regrets over the ongoing situation, Nasrul Hamid said, "We had been trying to get rid of the situation in 10 to 15 days…. We have shortages of coal, gas and fuel, which is the main reason. But it is temporary. We have already taken necessary steps."
Asked about why the steps were not taken before that, he replied that they were trying to tackle the situation for the last two months.
"There were some financial issues. We couldn't be able to open LCs (letter of credits) timely," he added.