Payra, Rampal power plants now linked to Dhaka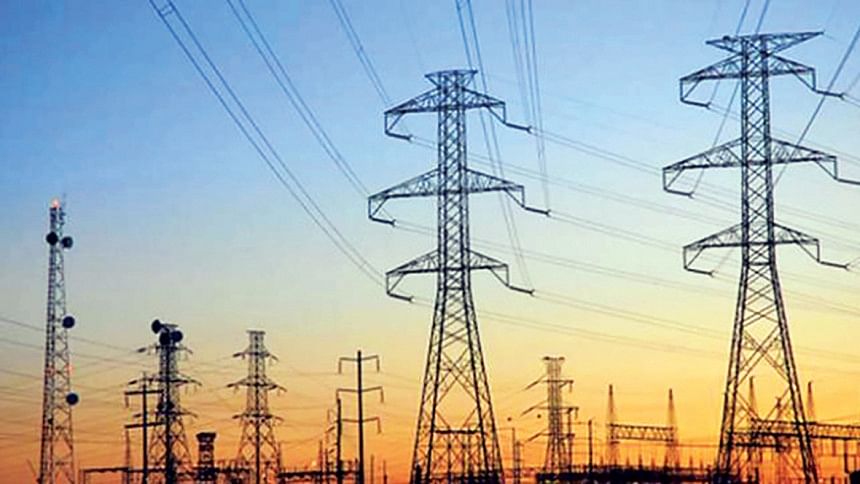 Aminbazar in Dhaka to Gopalganj 400KV double circuit line, considered one of the major power transmission lines in the country, is ready to transmit electricity.
This essentially means the line is almost ready to transmit power from Payra Thermal Power Plant and the Rampal Power Plant to Dhaka.
This information was made public through a Facebook post of the power, energy and mineral resources ministry yesterday.
The line from Gopalganj to Aminbazar over the mighty Padma was "charged", the ministry post wrote.
The authorities have successfully tested the 82.5km transmission line from Gopalganj substation to Aminbazar substation yesterday afternoon.
The Aminbazar to Gopalganj part of the transmission line includes 226 towers and 11 river-crossing towers, according to the Facebook post.
The project was delayed due to incomplete towers.
The delay caused sufferings to the people as power generated at the Payra plant could not be supplied to the grid due to the lack of supply line during the summer when power cuts were long and frequent.
The Bangladesh-China Power Company Ltd -- owner of the 1,320MW Payra coal-fired power plant -- was paid a huge amount as capacity charges because half of its capacity remained unutilised for at least two years.
The first unit of the plant started commercial operation on May 15, 2020, and the second unit on December 8 that year.
Besides, the commercial operation of Maitree Super Thermal Power Project in Rampal is awaiting the same transmission line to connect to the national grid, said officials of Power Grid Company of Bangladesh.
"The connection strengthened the transmission system between the national grid and the Khulna-Barishal region," said ABM Badruddoza Khan, spokesperson for PGCB.
He said, "Now if there is an extra production of power in these areas, we will be able to transmit it to any other part of the country smoothly."
"People will get benefit of the transmission line in the next summer when the demand goes up," he added.
According to PGCB, the government approved setting up of the 179.42km Aminbazar-Mawa-Mongla 400KV double circuit line in April 2016 and it was supposed to be done by December 2020.
The Padma Bridge authorities got the work of tower construction in the river, but due to priority on the Padma Multipurpose Bridge Project, installation of the transmission line was delayed.
As a result, power transmission from Payra to Dhaka remained halted for long.
Shameem Hasan, spokesperson for Bangladesh Power Development Board, said PGCB finished a major construction work.
"Due to the delay, we suffered most this summer. We hope that next summer will be better."