Fuel price hike: Bikers block highway in Rajshahi as petrol pumps stop selling
Motorcyclists in Rajshahi last night (August 5, 2022) blockaded the Dhaka-Rajshahi highway when petrol stations stopped selling gasoline as a result of rise in prices of fuel.
After hearing the news of the fuel price hike, they gathered at various petrol stations in Rajshahi city to refuel, reports our local staff correspondent.
Some petrol pumps that typically remain open for 24 hours stopped selling, which enraged the bikers.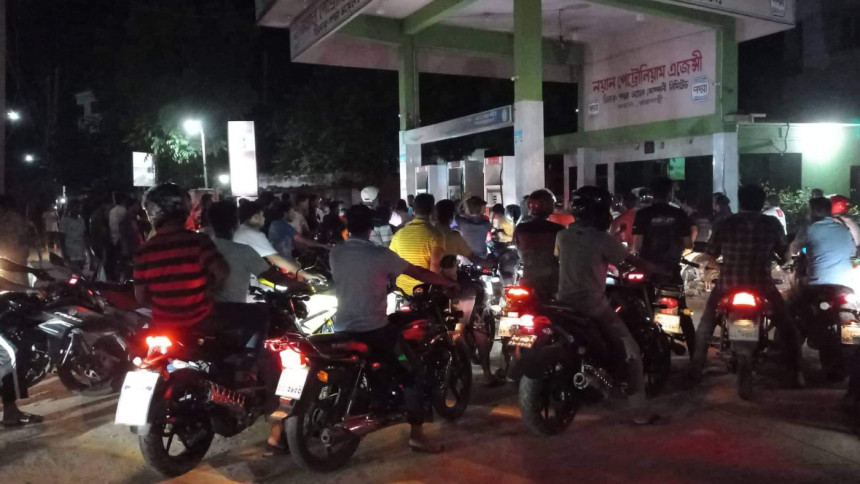 To protest, at 10:30 pm, a group of bikers blocked the road in front of Rajshahi University of Engineering & Technology (RUET).
On information, Anwar Ali Tuhin, officer-in-charge of Motihar Police Station, went to the spot and forced the pump owners to provide gasoline to the bikers.
Later, around 11:30pm, the bikers withdrew the blockade and vehicular movement resumed after an hour, said the OC.