A roller-coaster year comes to an end
Let us forge ahead with the lessons taught by 2022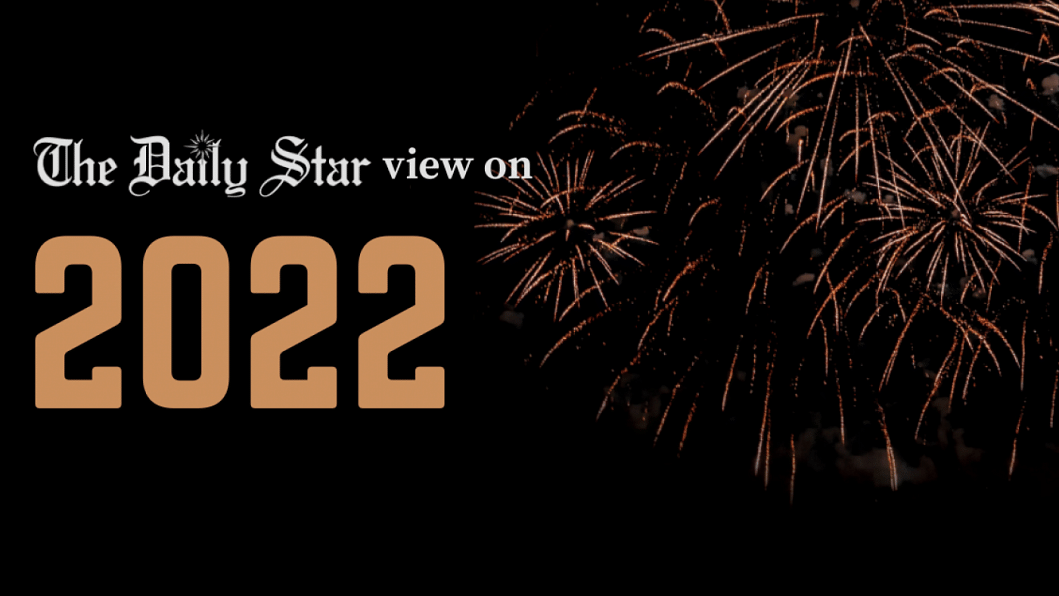 Some years feel slower or faster than other years. As the year that saw a raging pandemic finally tamed in Bangladesh – after two years of various Covid-related emergencies, curbs, and closures – 2022 feels like one of the faster ones. The full reopening of economy, border and vital institutions, along with that of the physical, political and cultural spaces, brought not only a renewed cycle of activity but also a renewed sense of hope. Out of the depth of despair emerged a belief that if we can survive a once-in-a-lifetime civilizational challenge, we can certainly survive whatever else life throws in our way.
That belief, frequently tested throughout the year, is still with us as we prepare to turn a new page now.
How should we remember 2022? As a quick review will show, it has had its fair share of highs and lows – across all sectors. On the economic front, we must admit, while post-Covid recovery wasn't expected to be quick or easy, additional challenges coming in the wake of the Russia-Ukraine war have made it more difficult. The war has had wide-ranging economic implications, exacerbated by pre-existing "legacy issues" as well as lack of proper policy and enforcement. Some of the effects have been more painful than others: the forex reserve sinking from a historic peak of USD 48 billion in August 2021 to under USD 34 billion now, because of skyrocketing import costs; the local currency depreciating against the US dollar since mid-year; inflation hitting a 10-year high in August; default loans hitting a historic high at the end of September; the overall living cost rising uncontrollably thanks to unusual hikes in the prices of almost all essentials...the list goes on.
If we don't find a way to stop this downward trend, 2023 may be as horrendous as this year for the people of limited means. It's easy to be frustrated if we look at things only through this lens. But a comprehensive review of this year will also show determined, if not always successful, pushback against the economic disruptions and uncertainties. There have been positive signs of rebounds and changes. The country's per capita income increased to reach USD 2,824 thanks to the rise in economic activities. There has been a phenomenal growth in our export earnings, with the garment shipment registering a 35.47 percent year-on-year growth in FY22. Two mega infrastructure projects – Padma Bridge and Dhaka metro rail – have been finally opened, fully or partially, to the public, which can impact our future tremendously. The whole population is now under the electricity coverage which, despite the load-shedding trends of late, will likely be equally impactful.
Economic struggles or rebounds are not the only things that represent the time we're going through, however. There are important civic issues that we have had to deal with, which will continue to impact our life going forward. We have a national election coming at the end of 2023. Considering all this, we must plan and forge ahead with the lessons we learned this year. We must keep that belief in our resilience – and our ability to effect changes – intact. We need to be hopeful, now more than ever, because change is, and has been, possible. We wish our readers all the best.