3rd forest fire in Sundarbans in 3 weeks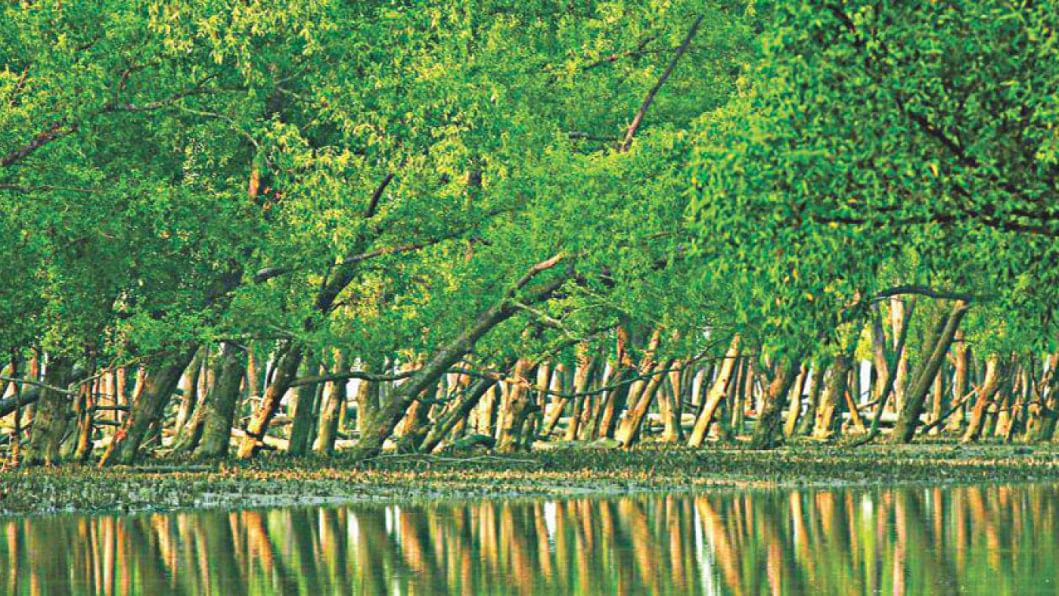 A fire broke out in Chandpai range of the Sundarbans in Sharankhola upazila of Bagerhat this morning.
This is the third incident of forest fire in Chandpai range over the last three weeks.
"The fire originated at Abdullah Shila adjacent to Nangli camp around 11:00am," said M Saidul Islam, divisional forest officer of Sundarbans East Zone.
Officials of the Forest Department have already cut a fire lane to stop the spread of fire while firefighters along with locals are trying to douse the flame, he said.
Meanwhile, a Bagerhat court yesterday (Sunday) issued separate warrants to arrest six accused in a case filed over the forest fire that burnt around 8.5 acres of forestry at Abdullah Shilla in Chandpai range of the Sundarbans.
The fire originated from a point at Nangli camp on April 13.
The Forest Department formed a three-member committee, led by assistant forest conservator (Chandpai Range) Belayet Hossain, to investigate the fire incident.
The committee was asked to submit its report within two weeks.
On March 27, another fire broke out in the Dhanshagor station's Nangli forest camp area.
In the last 14 years, there have been 19 fire incidents in Chandpai and Sharankhola ranges of the Sundarbans.