3 Kurigram villages lost to river erosion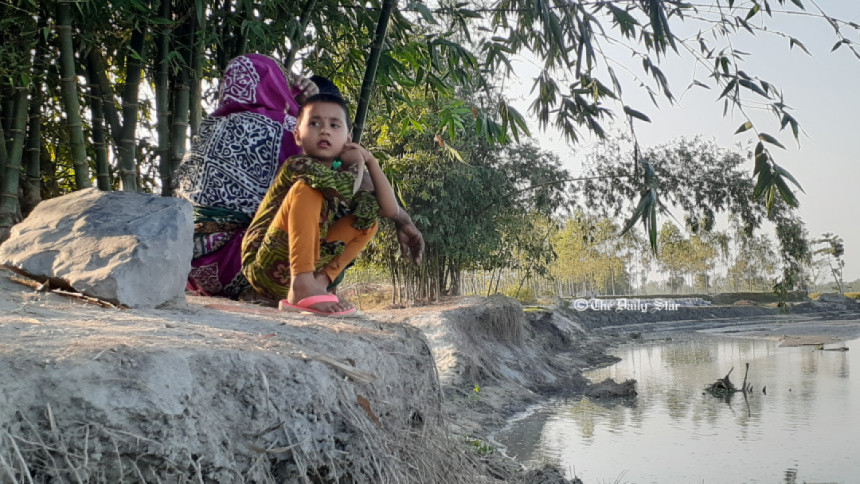 Three villages in Kurigram now exist only on paper as they have been entirely devoured by Dudhkumar river.
Around 350 families used to live in Madhyapara, Uttarpara and Islampur villages of Char Bhurungamari union, reports our Lalmonirhat correspondent.
They are now living in shelters in other villages after losing their houses and arable lands to the river erosion.
Locals said the river had been eating up vast swathes of land over the last two years.
Talking to The Daily Star, Khodeja Bewa, who was a resident of Islampur village, said she lost her house to river erosion six months ago.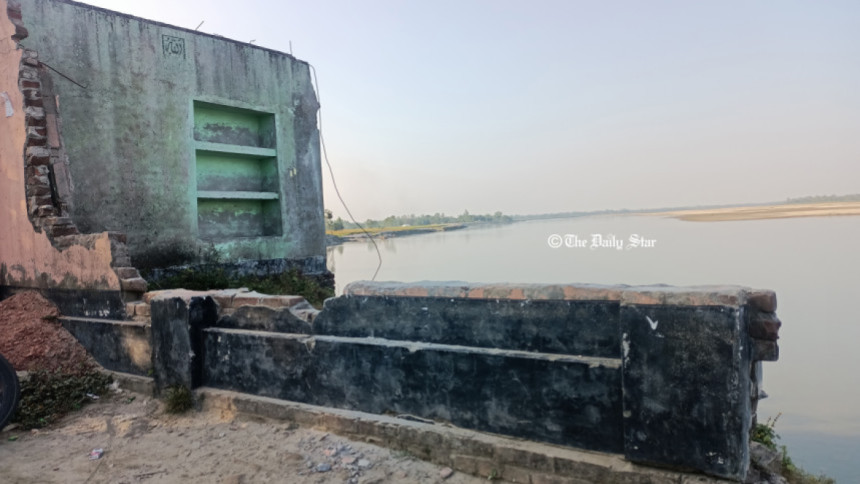 The 69-year-old woman had four bighas of arable land, which had also been devoured by the river.
"I have lost everything ... Now, I don't even have enough food to eat," she said.
Idris Ali, 55, from Madhyapara village, said his house and two bighas of arable land had been devoured by the river. His wife, three children and elderly mother have taken refuge on a relative's land. "I don't have the ability to buy land to build a house," he said.
Like him, Shah Alam, a resident of Uttarpara village, also lost everything to river erosion.
The 50-year-old man and his family members are now staying in a temporary shelter.
Contacted, Kamal Hossain, member of Char Bhurungamari Union, said many of the residents of the three villages are now trying to survive by working as daily wage earners.
Manik Uddin, chairman of the union parishad, said the government has provided the affected families with rice and Tk 10,000 each.
Abdullah Al Mamun, executive engineer of Water Development Board in Kurigram, said they are carrying out work to stop river erosion in the area.