Why Rani Mukerji is still relevant after two decades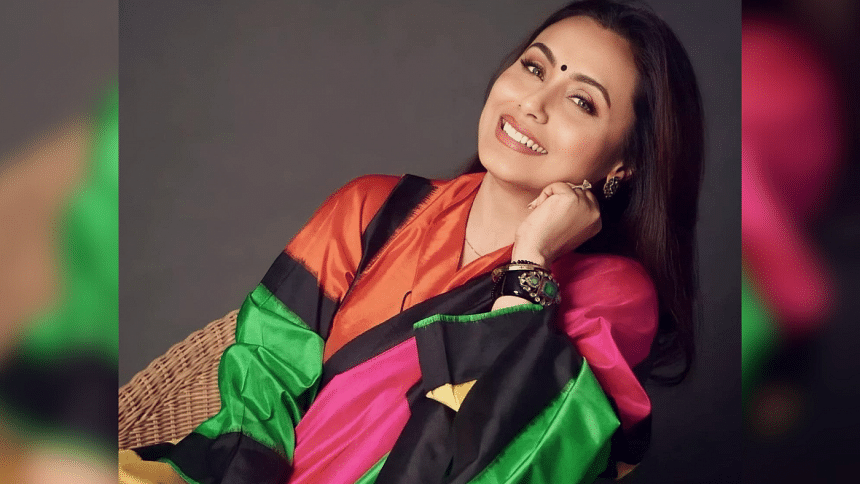 Bollywood actress Rani Mukerji is undoubtedly one of the most talented and versatile actresses in the Indian film industry. She has won several awards and accolades for her powerful performances in films like "Black", "Veer-Zaara", and "Mardaani". Despite being in the industry for more than two decades, Rani Mukerji continues to amaze her fans with her exceptional acting skills, and the success of her recent film, "Mrs Chatterjee vs Norway" is proof of that.
The film, "Mrs Chatterjee vs Norway", directed by Ashima Chibber and released in March, explores the true story of an Indian couple whose children were taken away from them by Norwegian welfare services in 2011. Rani plays the titular Mrs. Chatterjee, who battles with the Norwegian government to reunite with her children. 
In the entire film, Rani perfectly portrayed the pain and agony of a mother who is separated from her children. The brilliant portrayal of her character made the film more tragic and emotional for the audience. 
Even Norway's ambassador to India, Hans Jacob Frydenlund, wrote an op-ed in The Indian Express newspaper.
"Given Rani Mukerji's acting prowess, it is difficult to remain unmoved by it, and moviegoers might come out thinking of Norway as an uncaring country," he wrote. 
Rani comes from a film family. Her mother, Krishna, was a playback singer before becoming a full-time mother, while her late father Ram Mukherjee was one of Filmalaya Studios' founding members. Despite all the privileges, she never wanted to become an actor. However, she made her Bollywood debut with the film "Raja Ki Ayegi Baraat" in 1997. 
After 2002, she eventually fell in love with acting and started choosing scripts for herself. Before that, her mother used to do that for her.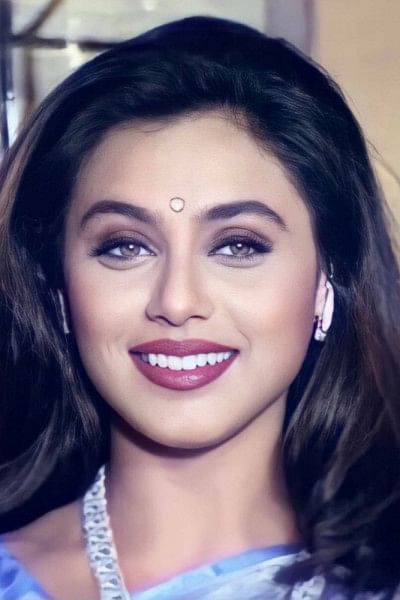 "I realized that I have an affinity for characters with a strong emotional pull," she explains. "Only when I emotionally connected with a character could I make him or her so convincing on screen that the audience would also connect with him or her," said Rani in an interview. 
"I wanted to portray the modern, contemporary Indian woman who is relatable and talks about real issues. So I started picking up those kind of roles," she added. 
That's when the audience saw her in films like "Chalte Chalte" (2003), "Yuva" (2004), "Hum Tum" (2004), "Veer-Zaara" (2004), "Bunty Aur Babli" (2005), "No One Killed Jessica" (2011), "Mardaani" (2014), and of course, her seminal film "Black" (2005). 
Though no one has truly questioned Rani's acting prowess, her unconventional approach has resulted in as many box office flops as hits. In movies like "Thoda Pyaar Thoda Magic" (2008), "Dil Bole Hadippa!" (2009), and "Aiyyaa" (2012), critics assert that she occasionally oversteps the mark in terms of experimentation. Nevertheless, Rani is adamant about her decisions.
Following the birth of her child in 2015, Mukerji took a four-year hiatus to focus on her daughter and was persuaded by her husband, Aditya Chopra, to return to acting. She was keen to work on a project that would accommodate her parental commitments and found it in the comedy-drama "Hichki", released in 2018.
With "Hichki", a lovely and uplifting tale about turning one's weaknesses into strengths, the beloved actor made a triumphant comeback after becoming a mother. Rani's performance and the film's progressive message have drawn audiences, making it a much-loved hit and going on to become a massive hit in India, China, and other overseas territories.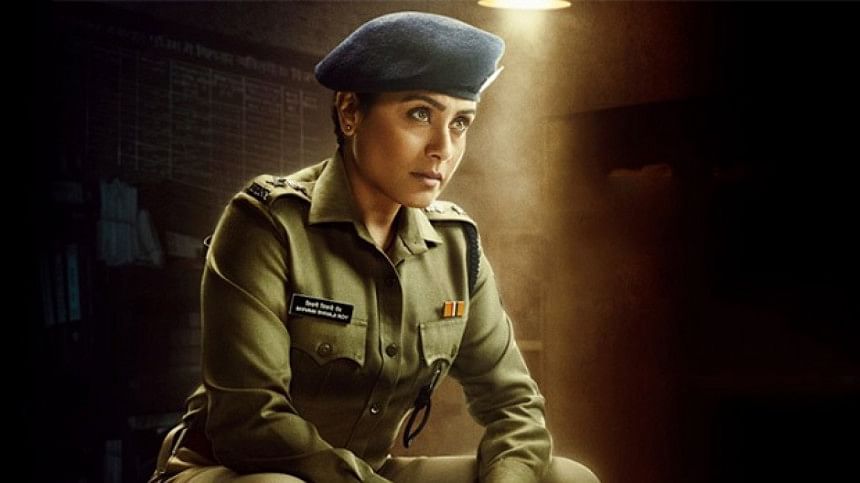 One of her recent films, "Mardaani 2", released in 2019, was a huge success at the box office. The film, which was directed by Gopi Puthran, had Rani playing the role of a tough cop, Shivani Shivaji Roy, who is on a mission to catch a serial rapist. The film received positive reviews from critics and audiences alike, and Rani's performance was highly praised. Her portrayal of a strong and fearless cop resonated with audiences and proved that she is still one of the most talented actresses in the industry.
The commercial success of three consecutive films, "Mardaani", "Hichki" and "Mardaani 2", led the Indian magazine Filmfare to credit Rani for breaking "the stereotype that actresses have battled for generations that post marriage and kids, an actress' career gets over in Bollywood". 
Rani Mukerji's recent releases have shown that she is still a force to be reckoned with in the Indian film industry, and her ability to adapt to different roles is a testament to her talent. She proved that age doesn't limit an artiste, rather the talent gets better with age. 
She has also managed to maintain her relevance in the industry despite the emergence of younger actresses. Her films have been well-received by audiences, and she continues to be a fan favorite. 
In a recent interview, she revealed that she would love to continue the "Mardaani" franchise, where she plays a tough cop, which has spawned two hit films in 2014 and 2019.