Who will get Tk 1 lakh after watching 'Jinn'?
Selection process for participants to be announced on April 12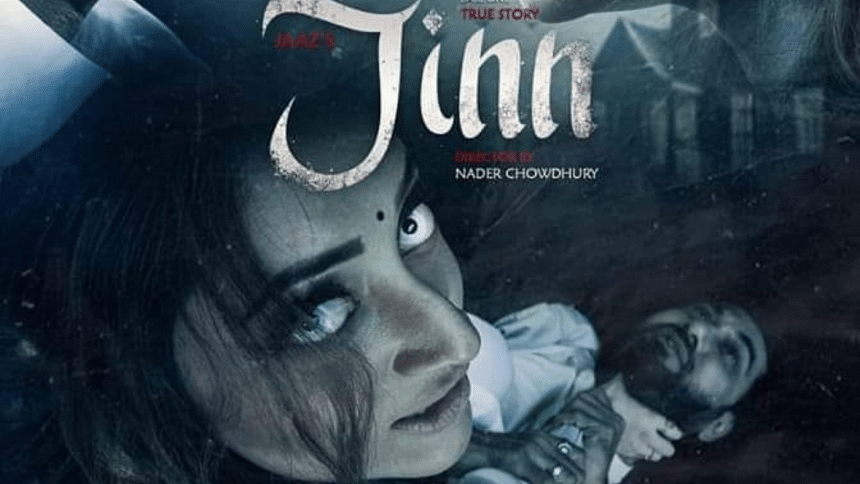 On Saturday, Jaaz Multimedia's social media pages made a sudden announcement, saying, "A reward of BDT 1 lakh will be given to anyone who can watch 'Jinn' by themselves."
This announcement received a lot of attention online, with many criticising Jaaz Multimedia, saying that this is just another campaign tactic.
However, Jaaz Multimedia has now announced that this was not a campaign strategy. Rather, they admitted, that this was a decision they came to hastily. So, now, Jaaz Multimedia will announce the process of how people can win the prize money of BDT 1 lakh. They will explain the rules and process by April 12.
A representative of Jaaz said, "The fact that so many people would want to watch this movie, was beyond our imagination. Once again, this is proof that we are a brave nation."
The representative added, "We also have the illusion of money. Initially, we had believed that no one would be able to sit alone in the cinema hall and watch this movie in its entirety. That's why we offered BDT 1 lakh. We thought only a few people would want to watch the film alone. Now, we are seeing that almost 60,000 people are ready to take this challenge. Even actors from our production house and my own house want to take on this challenge."
Jaaz Multimedia has stated that the entire selection process, for who can take on this challenge, will be completed with absolute neutrality. Their IT team is actively working to choose the participants of this challenge. The entire process will be made public in the next two days.
Earlier, four conditions had been stated by Jaaz while announcing this competition. The rules included: First and foremost, Jaaz Multimedia and the hall authorities will not be responsible if any accident takes place due to fear. Secondly, there will be an ambulance outside the hall as an emergency measure. Thirdly, if the challenger fails, then they will have to bear the rent of the cinema hall and ambulance. Finally, if you win the challenge, you will be given snacks along with the cash prize of BDT 1 lakh.
Nader Chowdhury has directed the horror-film "Jinn". The film will see the first ever on-screen pairing of Shajal Noor and Puja Chery. "Jinn" is scheduled for release on the occasion of the upcoming Eid-ul-Azha.