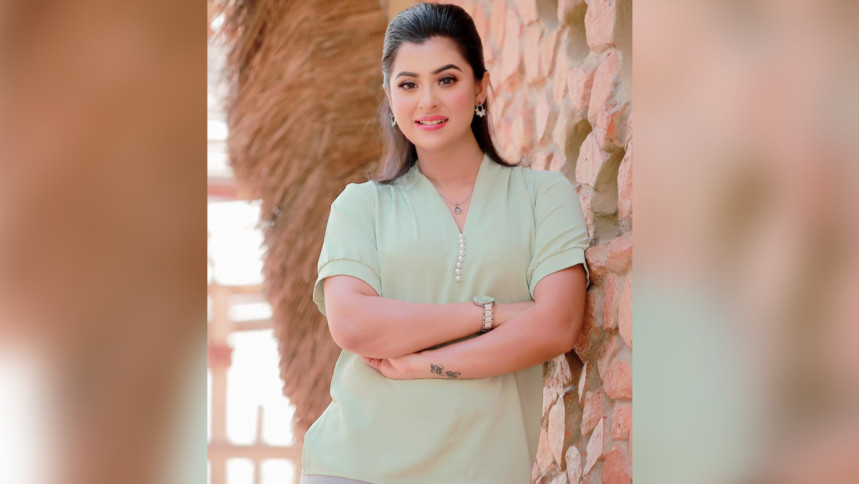 Earlier this morning, Shobnom Yeasmin Bubly made a shocking announcement, revealing her and Shakib Khan's son, Shehzad Khan Veer. Since then, the actress has been out of reach from the media.
She has not been receiving any phone calls, neither is she active on the social media. According to reports, the actress has cancelled the given schedules of today's work. In fact, she is not at her residence either.
This leads to the question -- where is Bubly? The actress is known for maintaining social appearances at all times. Even after posting the pictures of revealing her 'baby bump', she had faced the media and promised to disclose the truth very soon. She also participated in the shoots for the film, "Chador". 
Both Shakib Khan and Bubly posted about their son on their social handles, however, none of them talked to any media personally.
Several media outlets reported that they were aware of Bubly's son, but they were unaware of Shakib Khan being the father of her child.
Zakir Hossain Raju told media that Bubly had asked to cancel today's shoot for "Chador".
On the other hand, she had given today's schedule for the dance rehearsals of "Leader: Ami E Bangladesh", the Topu Khan directorial project, which also casts Shakib Khan. But the actress had also cancelled the slot.
The song was scheduled to be shot on October 1, however, it is uncertain at the moment.
Rumours are circulating that "Leader: Ami E Bnagladesh" could be Shakib and Bubly's last film together.