'He is Shakib and my prince': Bubly puts an end to rumours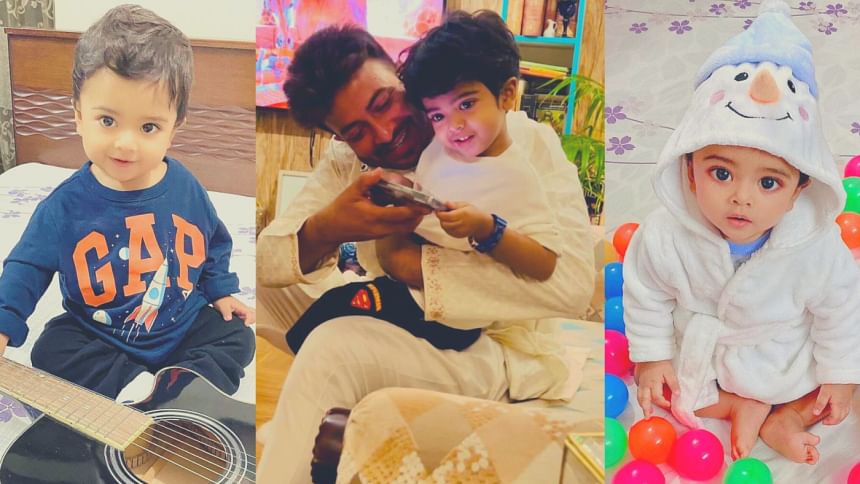 Minutes after leaks of Shakib Khan and Bubly's pictures with their son, Shehzad Khan Veer, the actress put an end to all rumours after posting on her verified Facebook page.
"We wanted to wait until an austere moment to announce this, but whatever Allah does, He does for the best", wrote Bubly, posting pictures of their son.
"Shehzad Khan Veer, Shakib and my son, our prince. My son is my pride, my strength. Please pray for him".
According to sources, Bubly became a mother at Long Island Jewish Medical Hospital in  New York, USA. She gave birth to a baby boy on March 21, 2020.
The actress went into hiding, after she gave birth to their child. She reportedly flew to the US on an Emirates Airlines flight in January 2020. After 9 months, she came back to shoot the films "Bir" and "Casino".
Rumours of an affair between Shakib and Bubly came into full flight when she posted pictures of her baby bump as a 'throwback', on her Facebook page.