Mother's Day: Women in showbiz share thoughts on motherhood
The bond that a mother and a child share is beyond any other relationships in this world. From carrying inside the womb and giving birth to nurturing a child throughout their lives -- every little gesture that a mother extends towards  her child is essential, invaluable.
For mothers in showbiz, it is challenging, yet it makes them stronger., Celebrating International Mother's Day, we spoke to the celebrities who are not only role models for their children but to their fans as well. They have shared their unique experience of being a mother, and dropped a special note for their child.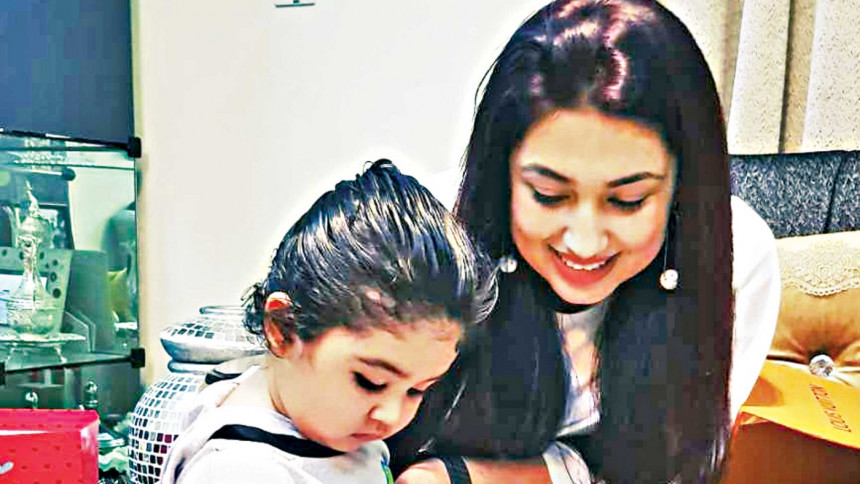 Apu Biswas
I was very close to my mother. She left us for good, and I miss her at every passing moment. Now that I am a mother, I can truly relate to how a mother feels about her child – motherhood has made me realise that nothing in the world can come between the love of a mother and a child.
My son Joy is more like my friend. I have always tried to teach him to be generous and kind to others. I want to wish all the mothers a Happy Mother's Day, also I want all mothers and children to share an immaculate bond.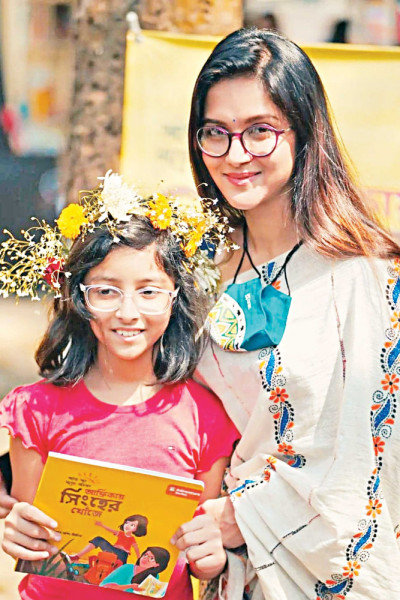 Rafiath Rashid Mithila
Motherhood has made me adaptable, patient and constantly on the track of becoming a better human being. I pursue that as a passion every day, because mostly mothers are the role models to their children at least I know I am that to my daughter, it is very important that I set examples or I create examples that she would proudly follow.
Ayra is not only my inspiration, she is my best friend, travel partner, and I believe that she understands me a lot. The only thing that I would want to tell her is -- be yourself, don't ever stop in your tracks, worrying about what others would say.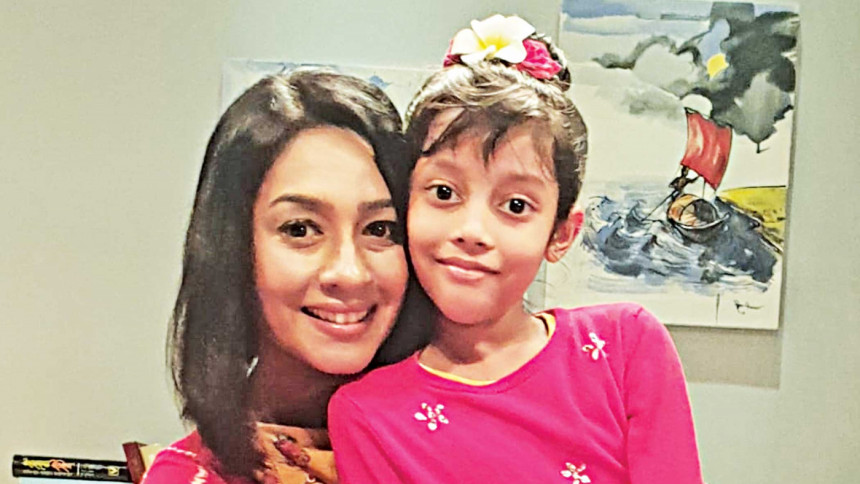 Moutushi Biswas
After becoming a mother, I have learned to value time, and my work in the showbiz became even more meaningful to me.
I initially felt sad to leave her home. But as time went on, I adjusted my work and I tried my best to spend as much time as possible with her. Parents must teach their children to respect the efforts and sacrifice of working mothers. Kids sometimes tend to spend more time on their own when both parents are working, but I didn't let that happen to my daughter. Rather, we spend time as friends -- we go to movies, book stores, and cook together.
I want to tell my daughter and every child reading this -- respect all working mother and understand their unconditional love towards their child.
Runa Khan
Rajeshwari is still a wonder to me. Every day I watch her grow is the most ecstatic feeling ever as a mother. Before she was born, I would work almost every day. Later, managed to balance work life and personal life, because I did not want to miss out on the joy of motherhood.
She is the most precious gift that I could ever receive. I would want to tell her to be a good human being, be confident and self-dependent. Whatever she wants in life, may she get them all by her own efforts and ability.