'We are in love, but don't have plans to get married yet'
Bobby goes public about her relationship with producer Sakib Sonet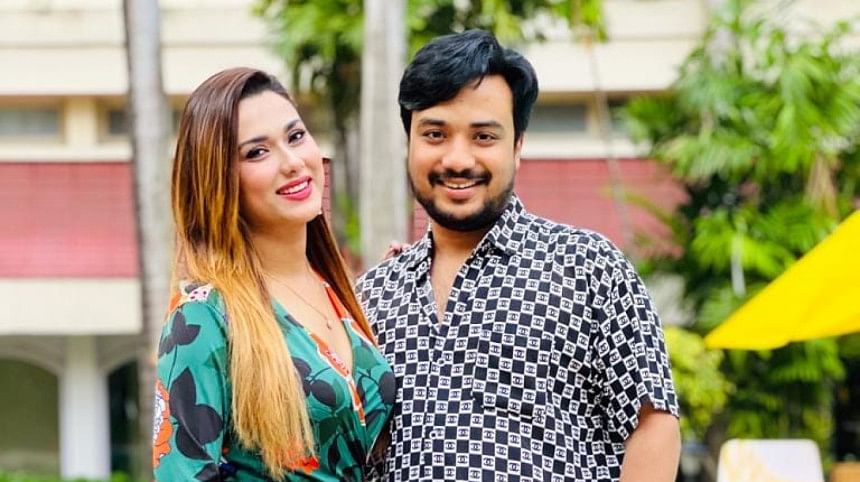 Actress Eamin Haque Bobby celebrated her birthday yesterday. Marking the occasion, a post on Bobby's social media stirred up rumours regarding the actress' love life. Film producer Sakib Sonet had posted a message on Bobby's Facebook account that lead to the rumours about the two being in love.
Bobby clarified the nature of their relationship to The Daily Star.
"We have been in love and we are very good friends as well. However, we don't have plans to get married yet," shared Bobby. "We need more time to figure it all out before we announce anything official."
When asked about how the two began their relationship, Bobby shared how they first became friends and started having feelings for each other. "Four years ago, on one of my birthdays, Sonet had proposed to me. Since then, we slowly became friends and are now business partners as well. We are in love, but haven't decided anything about our wedding," she added.
The actress feels that marriage is a big commitment and one should not rush into such decisions. "We can't keep remarrying if the chemistry does not work out with our partners," she said, asserting, "Those who are thinking that we will tie the knot this year are absolutely wrong."
When talking about the gift she received from Sonet for her birthday, the actress said that the post alone made her feel special. "I don't yet know what gift he has in store for me. Nevertheless, I am eagerly looking forward to it," said the actress.
Bobby has already wrapped up the shooting for her upcoming projects "Paap", "Abar Tora Manush Ho", and "Mayurakkhi". The actress is eagerly waiting for these films to release.