We are against spreading hate by taking words out of context: Actors Equity Bangladesh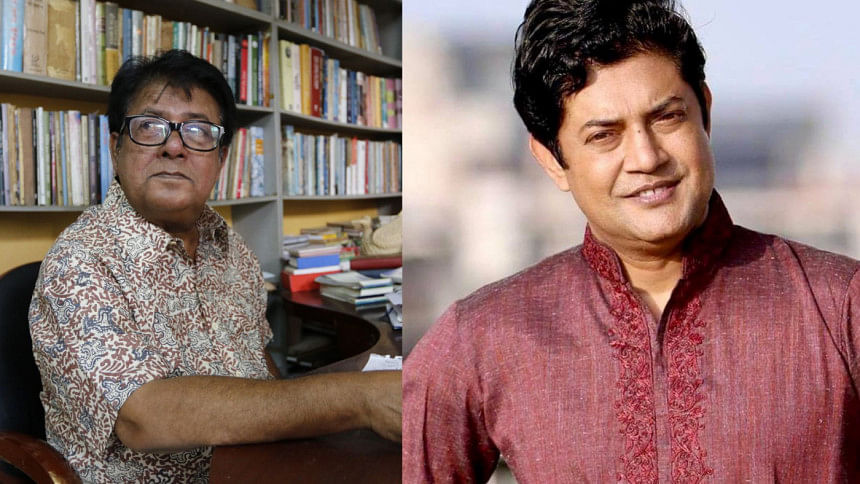 Recently, veteran actor and thespian, Mamunur Rashid's remark about an ongoing 'famine of taste' has caused quite a lot of discussion in the Bangladeshi media and arts industry. While commenting on the state of culture and arts in the country, the eminent actor remarked that we are collectively experiencing a 'famine of taste', where people like Hero Alom are rising to stardom. He also mentioned that this is as much a political phenomenon, as it is a cultural one.
While a lot of people have expressed their opinions in protest of his remarks, majority of the cultural and arts background individuals have voiced their support for Mamunur Rashid. Yesterday, Ahsan Habib Nasim, actor and president of Actors Equity Bangladesh took to his Facebook account to share his thoughts.
In an elaborative status, the actor highlighted the context of Mamunur Rashid's remark, about Hero Alom. Nasim mentioned that Rashid's words had been taken out of context, where he used a metaphor to strengthen the point he had been making.
He wrote, "In the interview, he (Mamunur Rashid) was especially concerned and talked about our arts and culture, and the degrading elements that are recently gaining attention in our films, to which he mentioned that we are suffering from a 'famine of taste'. As a metaphor, he used someone's name, which we believe was never pointed at anyone in particular."
Following this, Nasim also heaped praise on Mamunur Rashid, saying "His name will forever be embedded in Bangladesh's cultural growth. He has contributed his entire life to that."
Nasim then protested the outpouring of criticism that have circling social media in regard to Rashid's remarks. "A group of people have been spreading hate on social media, by taking his words out of context, which is disdainful and unacceptable. Whoever is doing this, is an enemy of art and culture. We deeply protest this behaviour," he said.
"We agree with Mamunur Rashid. There is indeed a degeneration of taste and morality currently prevalent. A strange darkness has descended upon earth!" concluded Nasim.