We all need a friend like Sabila Nur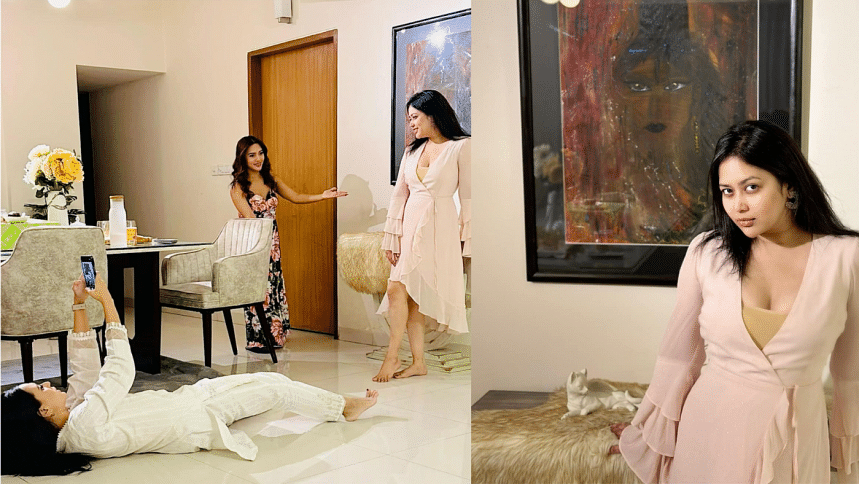 'Best buds' Sabila Nur, Ashna Habib Bhabna and Nusraat Faria love taking pictures. This time, their candid moment got viral as Bhabna shared a picture of Sabila Nur taking her picture lying, flat on the ground while Nusraat Faria shows off 'The Laal Moroger Jhuti" actress.
The trio was posing in front of one of the paintings that Bhabna, an avid actress an artist, had done herself.
The picture got viral as many people started making memes that they want a friend like Sabila Nur and how she is the "best photographer of the year".
Sabila Nur looked elegant in an off white kameez while Nusraat Faria looked like a bouquet of flowers in the flowery dress. Bhabna looked cute as she posed along her 'novera' painting, which has found its perfect home in Nusraat Faria's house.