Nusraat Faria poses with Bhabna's painting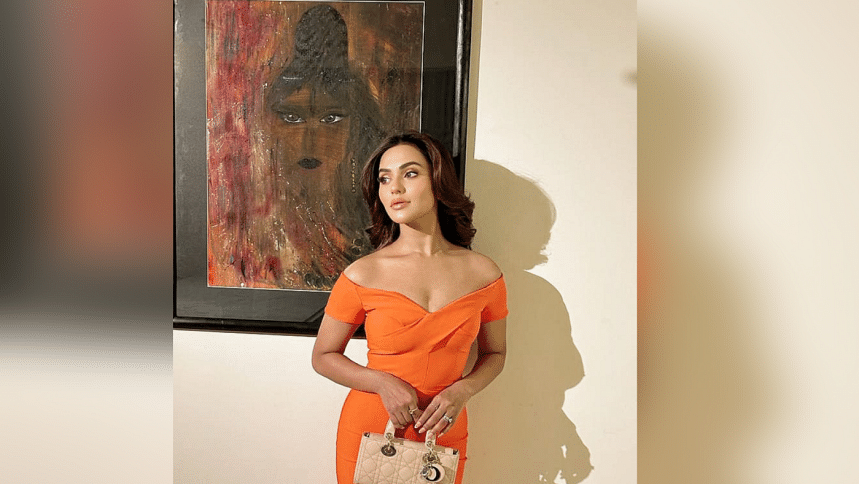 Nusraat Faria loves collecting paintings and is an art enthusiast by heart. Recently, she shared a picture on her Facebook account, where she posed in front of a painting by actress Ashna Habib Bhabna. 
The actress would also write a heartwarming caption to go along with the photo. In the picture, Nusraat Faria can be seen in a stunning off-shoulder orange dress, which accentuates her beautiful face. 
"The picture I am standing in front of speaks for me and a lot of women in general. I am so happy Ashna Habib Bhabna allowed me to have her masterpieces all over my home. Thankful and blessed," read the post. 
Ashna Habib Bhana commented on Nusraat Faria's post, writing, "I'm so glad my 'novera' found a beautiful home."
The "Bibaho Obhijaan" actress has collected about five paintings by Bhabna. This Eid, Nusraat Faria will release a special dance track called "Bujhina Toh Tai" in collaboration with Mumzy Stranger.