Tasnia Farin's film debut coming on December 2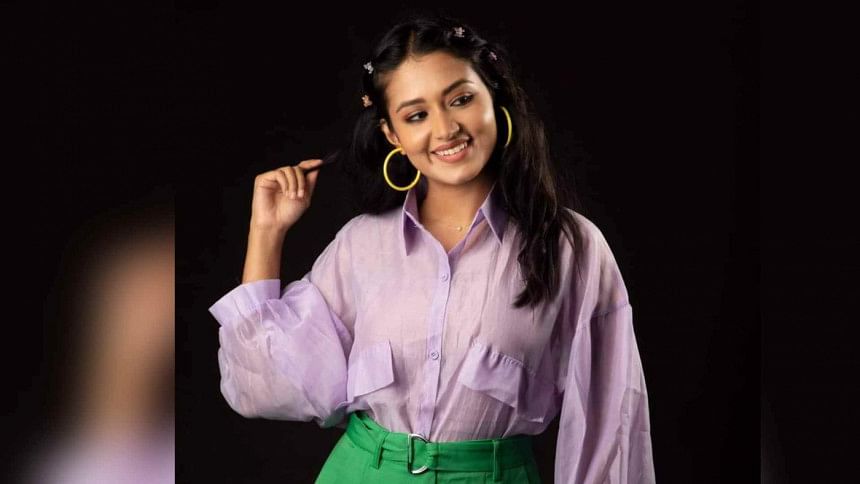 Tasnia Farin is one of the most prolific Bangladeshi television actresses in recent times. She got a lot of appreciation for her role in Mostofa Sarwar Farooki's web series, "Ladies and Gentlemen". Having earned her place tele-fictions and web series, the actress is all set to make her silver-screen debut with the Tollywood film "Aro Ek Prithibi", directed by Atanu Ghosh on December 2. 
She plays Protikkha in the film, who is on a journey of finding solace and shelter amidst her own struggles.
"She has been on the quest for her own place since she was 11 years old, and that journey has led her to London," says Farin. "Through this journey, the audience will discover her in different ways. When she reaches London, she finds the connection between the incidents of her past and present. It's a story of realization, finding your root and home." 
"I am also waiting to watch myself on big screen like the audience. The director of this film, Atanu Ghosh, is very sincere about what he does. I just followed his instructions on the set," Farin added.