Sunerah spills the tea on her upcoming projects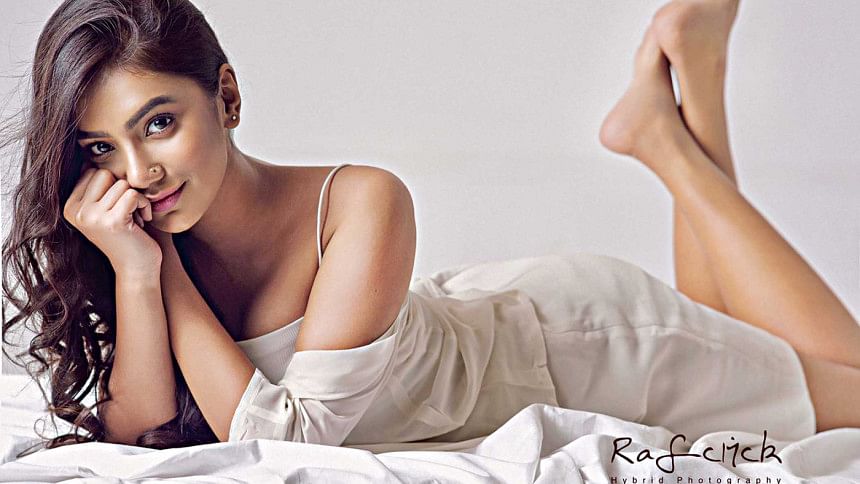 After taking the audience by storm with her impeccable performance in "No Dorai", National Award-winning actress Sunerah Binte Kamal is all set to return to the silver screen with "Antarjal". The actress also received a lot of praise for her recent performance in the Abrar Athar directorial segment from the Chorki original anthology "Ei Muhurte".
We caught up with Sunerah to learn more about her upcoming projects.
How was your experience with "Ei Muhurte"?
It was quite an enjoyable experience, and the entire team is very happy with the outcome of the project. However, to adhere to certain norms and standards, we had to make little alterations to the production, prior to its release.
Nevertheless, the production has garnered both positive and negative criticism thus far, and I welcome everyone to share their opinions about it.
I believe that criticism motivates an artiste to work harder and grow as performers. That is why I am always open to any form of criticism that is constructive, that can help me become an even better actress.
You have also finished shooting for the web film "Shuklopokkho", where you will be seen alongside Khairul Basar and Ziaul Roshan. Give us some details about this Vicky Zahed directorial.
"Shuklopokkho" is a romantic thriller where the audience will be able to experience a fresh chemistry between the cast.
I usually look forward to feature films where we have a lot of time for shooting. However, web films do not provide the same amount of time due to the limited production budget.
Other than the hectic shooting experience, and all the insect bites I received while shooting in Bhawal National Park in Gazipur, this production has been quite memorable for me, as I met and worked with new people and was able to enjoy the experience of getting to know them.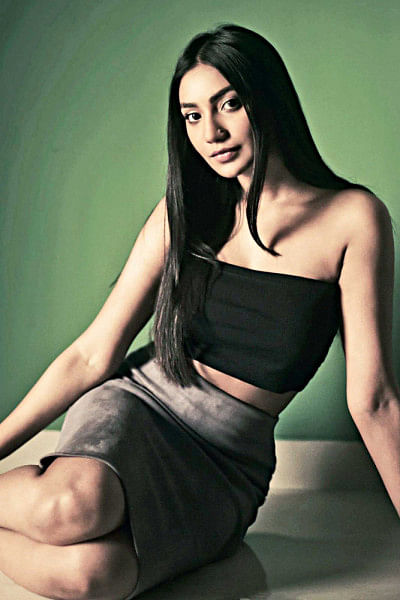 When can the audience expect "Antarjal" to release?
We have not finished shooting for this production yet. However, we hope to wrap up soon, so that we can bring it to the theatres by this year.
Your film "Moshari" has garnered much international attention, winning the Best Short Award in the Asia International Competition and the second Oscar Qualifying Award at the Short Shorts Film Festival & Asia. Are you planning to release it in Bangladesh anytime soon?
As soon as we are done with the international festivals, we will bring it to Bangladesh for our local audience. The film has achieved a lot, not just locally but also internationally, so we definitely look forward to the audiences' reaction for this project.
What are you plans for Eid?
I will be in Korea between June 8 and 15 for the premiere of "Moshari" at the Bucheon International Fantastic Film Festival. As I will be at the festival, I will not be able to celebrate Eid with my family and friends this time. However, I will make sure the arrangements are in place for my family to have a wonderful Eid, even while I am missing them from Korea.