Spending time with myself this Eid: Nusraat Faria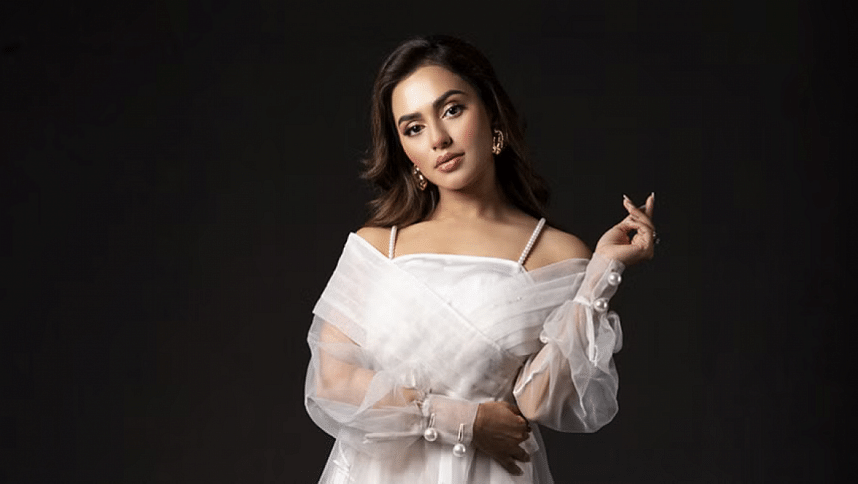 Nusraat Faria is gearing up for her new music video titled "Bujhina To Tai" this Eid.
The short teaser for the song has already been released, and it looks quite vibrant visually. In this song, she collaborated with Mumzy Stranger, and the peppy track will also feature DJ Lyan in the music video.
"I am very excited about the music video. This is a fun and peppy song that will make you groove. However, this song is particularly different from my other songs because my vision has changed in the last year. My artistic approach has changed. Visually, the song is appealing and larger than life. I have tried to put my best into this song," said Faria.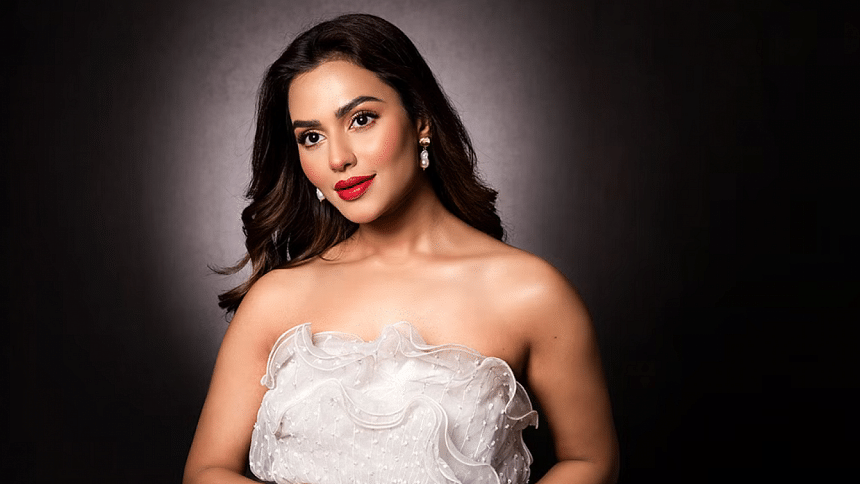 "This Eid, just my song will be released because it's a big-budget project and I don't want any distractions," she added.
Nusraat Faria recently broke up her engagement with Rony Rashid. However, they are still on good terms and talk with each other.
"Please, don't say it like we broke up the relationship. I would say we both took a mutual decision that works for us. We are still in touch and co-parenting our cats. We are good friends now. So, it's all fine."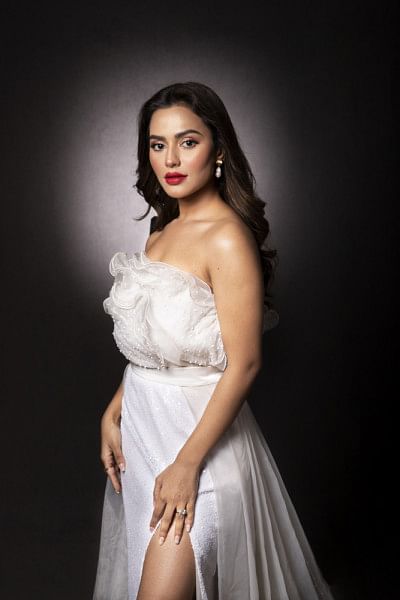 As Eid is knocking on the door, Nusraat Faria is also very excited about Eid as this is a festive season for her family. However, this time the sizzling actress wants to spend time with herself and her cats.
"I want to celebrate Eid with myself this time because all the Eids of my life, I have spent them according to the wishes of my family, friends, and partners. I never had the opportunity to spend time with myself and my cats. I want to spend the day the way I want," said the actress.
When asked if she still goes out with her friends after becoming a celebrity, Faria replied, "I still go out with my friends. I don't limit myself because I am a celebrity. We have just one life. We should enjoy it."
On Eid, Nusraat Faria likes to have noodles in the morning, cooked by her mother.
"My mother cooks a special noodle dish with lots of chicken and vegetables, and that's my favorite. In the morning, I also like to have fuchka, chotpoti and kabab," the actress shared.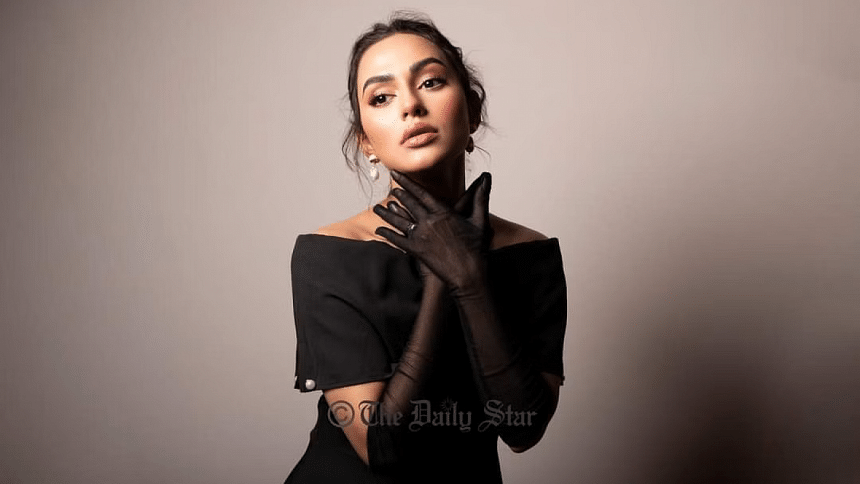 Meanwhile, Nusraat Faria's "Abaro Bibaho Obhijaan 2" is set to release on June 8. The actress will be leaving for Kolkata for the promotion during Ramadan.
The film is a light rom-com about marriage that focuses on the issues of the husbands, while portraying their better halves as a "pain in the neck".