Scary movie 'Jinn' attended by mostly female audiences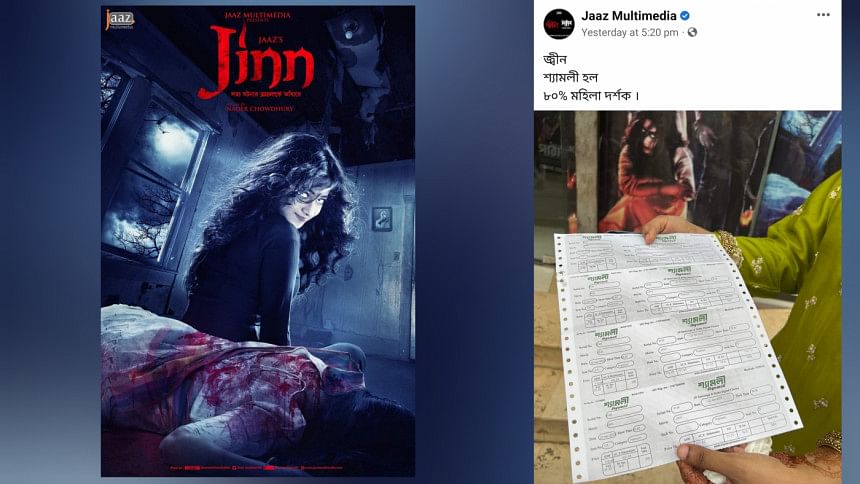 Puja Chery, Shajal Noor and Ziaul Roshan starrer film "Jinn" has created quite a buzz amongst the audience prior to its release.
The film, which was released on Eid day (April 22), went houseful in many halls according to the verified Facebook page of the production house,Jaaz multimedia. Yesterday, upon release, amongst the audience at Shyamoli cinema hall, 80 percent of the audience were female. This information was posted on Jaaz Multimedia's Facebook page.
The film is said to be based on real events. Focused on paranormal and supernatural activities, the horror film has been directed by Nader Chowdhury. 
For the first time in their career, Puja Chery and Shajal Noor are sharing the screen together. 
Earlier, as a promotional campaign, Jaaz Multimedia announced that whoever is able to watch the horror film alone, would be rewarded with BDT 1 lakh. The production house even shared a list of conditions required to take the challenge, on their social media page.
After selection, two participants were brought to the office of the production house, where, in a dark doom they were shown the film. Neither of the two participants were able to finish the entire film. Just after watching for a few minutes, they got out of the room, scared and shivering out of fear.