Rajshahi gets its own Star Cineplex
New branch inaugurated today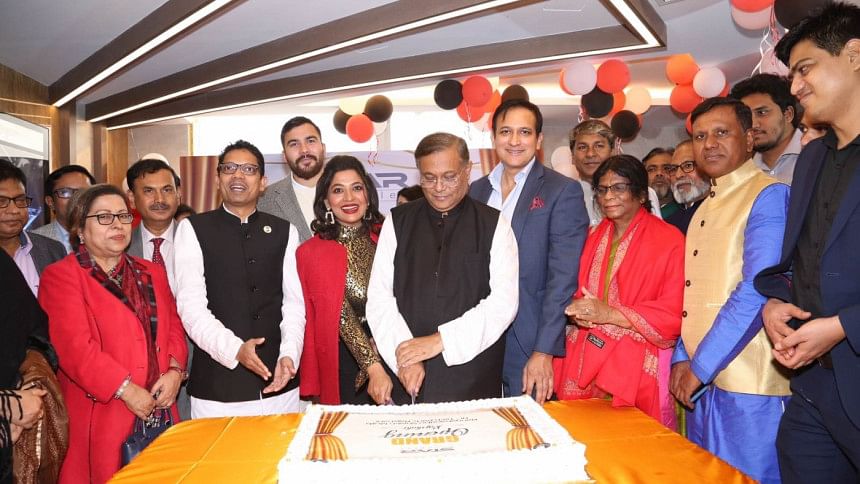 Today, January 13, saw the inauguration of the seventh branch of Star Cineplex, at the Bangabandhu Sheikh Mujib Hi-Tech Park in Rajshahi. Present at the inauguration ceremony was Minister of the Information and Broadcasting Ministry, Dr Hasan Mahmud, MP; State Minister of ICT, Zunaid Ahmed Palak, MP; Chairman of Star Cineplex, Mahboob Rahman Ruhel and noted actress Azmeri Haque Badhan, among others.
Speaking at the programme, Badhan said, "Star Cineplex is opening new branches at a time when other cinema halls are shutting down, one after the other in the country. So, this is a really good news for the movie industry. I hope even more people will come forward to make cineplexes in the country."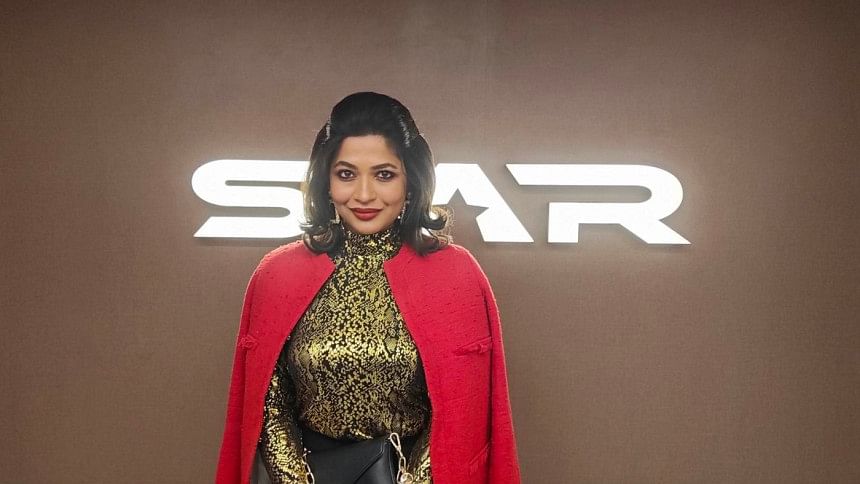 During the inauguration, Mahboob Rahman Ruhel, Chairman of Star Cineplex, said, "Rajshahi is a city with rich cultural heritage. There are many movie-lovers in this wonderful city, who want a multiplex like Star Cineplex. Many people made their demands known to us through a variety of mediums. So, today, I am very happy to have been able to fulfil their wishes."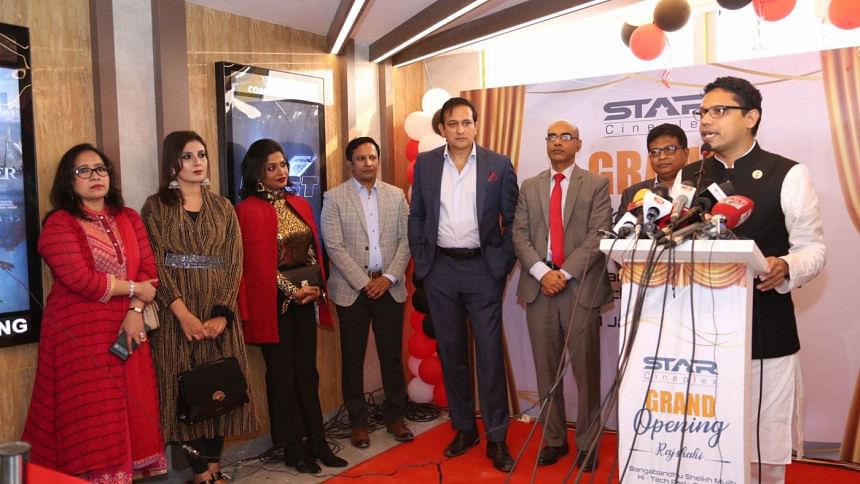 After the inauguration, the country's first full-length animation film, "Mujib Amar Pita" and "Avatar: The Way of the Water" were screened at the venue. Rajshahi's Star Cineplex branch has a total seating capacity of 172.
On October 8, 2004, the country's first multiplex cinema hall, 'Star Cineplex', was opened in the Bashundhara City Shopping Complex in Dhaka. At present, there are a total of five branches in Dhaka at: Bashundhara City Shopping Complex, Dhanmondi's Shimanto Shambhar, Mohakhali's SKS Tower, Mirpur's Sony Square and Bangabandhu Military Museum. In December of last year, a Star Cineplex branch was opened at Bali Arcade in Chattogram.