Priyanka Chopra and Virat Kohli coming to 'Man Vs Wild'?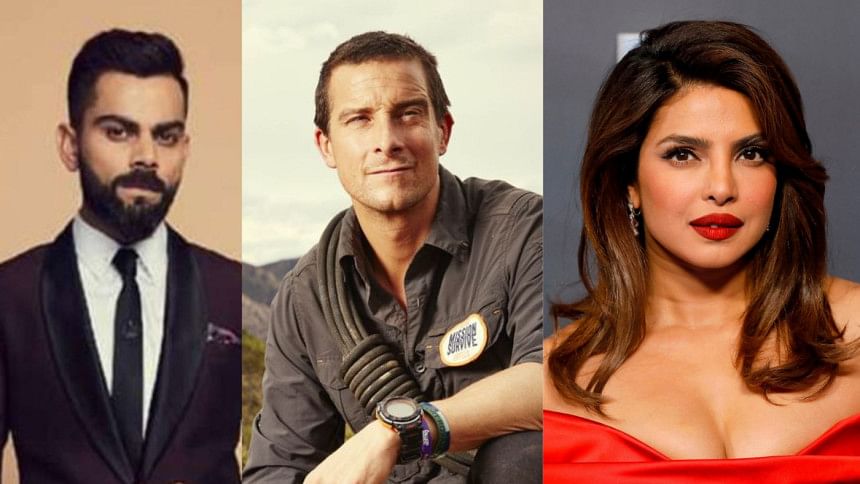 Popular survival expert of Discovery Channel, Bear Grylls has featured some of the biggest celebrities in India, including the prime minister Narendra Modi to Rajinikanth, Akshay Kumar, and Ranveer Singh, on his popular show, "Man Vs Wild".
Now, the television survival expert hopes to bring in Priyanka Chopra and Virat Kohli on his show. In a recent interview, the "Man Vs Wild" star shared that he is already in talks with Virat and Priyanka to appear in a special episode of "Man Vs Wild".
Grylls shared, "I am keeping my fingers crossed. A lot is happening. We are working on the plan right now. We have not confirmed anything yet, but things are moving in the right direction."
He further added, "Priyanka is the number one (celebrity) for our next show along with Virat Kohli. Both of them are such inspirational figures, who are loved around the world. So, getting to hear their stories and getting to know their journey and their life would be such a privilege for me and everyone."
According to media outlets, Bear Grylls will soon be visiting India to shoot a special episode for his new project, However, he has yet to reveal anything about Priyanka and Virat's involvement in his new project.