Prince Mahmud meets Shakib Khan after 22 years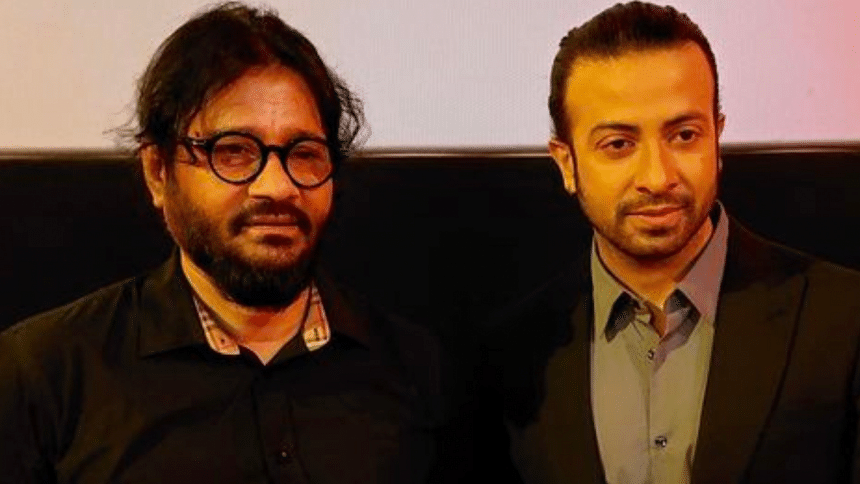 It was the year 2001, and legends of Bangladeshi music like Kumar Biswajit, Andrew Kishore, Ayub Bachchu, the late Sheikh Ishtiaq, and Prince Mahmud all used to live in Moghbazar. During that time, Prince was on the hunt for a studio to record his music. It was then that he crossed paths with a newcomer in Dhallywood, none other than Shakib Khan.
In the bustling streets of Moghbazar, the two artistes exchanged greetings and shook hands, a gesture that held the promise of future encounters. Little did they know that more than two decades would pass before their paths would cross again.
Fast forward to September 1, 2023, they met again at the special premiere of "Priyotoma" at the Star Cineplex in SKS Tower. Prince Mahmud had composed the song "Ishwar", featured in Shakib Khan's latest movie, "Priyotoma", which had already gained attention from the audience.
Prince Mahmud shared a snapshot of their reunion on Facebook, aptly captioned it, "Meeting after 22 years..."
When asked about what they talked about, Prince Mahmud shared, "Nothing much." A meeting that needed no elaborate words after all.