Pori with Rajya, Razz in Maldives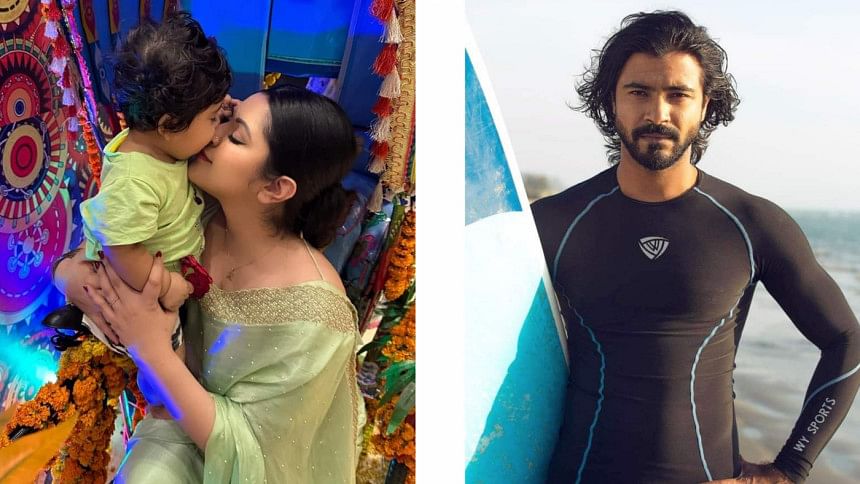 Pori Moni spent Eid with her son Rajya and her Nana (maternal grandfather). She uploaded a video, where she took Rajya to see cattles, as they were seen to have a quality time together.
However, Razz was not seen anywhere in the video, nor did he post any picture of being with their son. The actor informed that he is on a vacation to Maldives. He also shared that, since his tour was finalised long time ago, he went to meet Rajya a day before Eid. 
He was also asked if he went with his friends, he answered that he went on a solo trip.
Meanwhile two of Razz's projects were released on OTT this Eid. Niamul Mukta's directorial film "Rokto Joba", opposite Nusrat Imrose Tisha, was released on iscreen, while Mehedi Hasib's web series "Infinity 2" was also released in Binge. 
None of Pori's projects were released this Eid.