Pori Moni to shoot Aranyo Anawer's 'Maa', director to 'make sure of her comfort'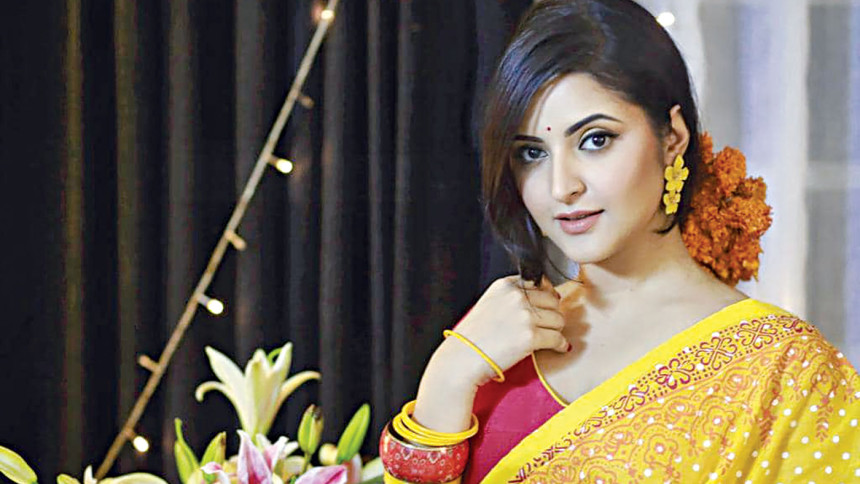 After announcing her marriage and first child with Sariful Razz, Pori Moni had declared that she will be taking a yearlong break.
However, the actress will be shooting for Aranyo Anawer's debut film "Maa". The news was confirmed to the Daily Star by the director.
"We plan to begin the shooting from January 22, in the slot for two weeks," says Aranyo Anawer. "We are glad that Pori gave us the schedule, and the character she will portray in the film is also of a mother. We will make sure about her best comfort and health safety."
Pori Moni will also contest for the election of Artistes' Association in the position of executive member.