Please don't frighten my child: Pori Moni requests journalists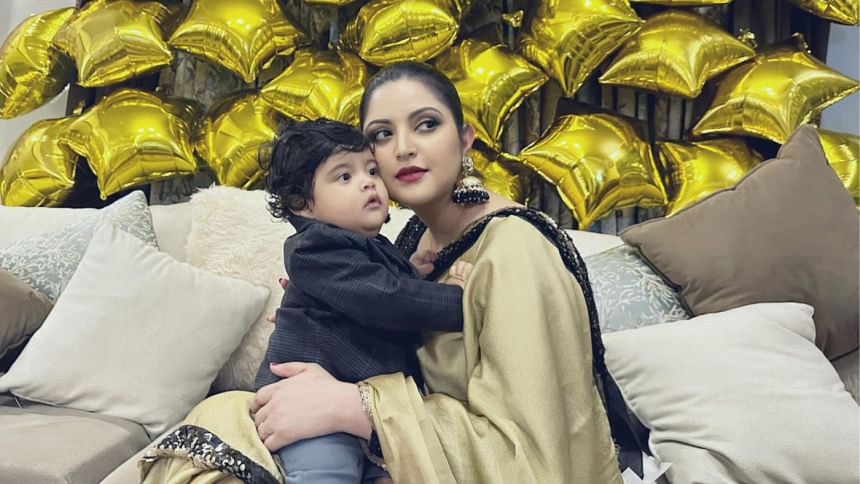 Yesterday, Pori Moni shared her traumatic experience on watching "Maa" along with her son Rajya. 
The "Gunin" actress detailed her horrific experience on her Facebook. 
"Today, I experienced both wonderful and traumatic experience while watching 'Maa' along with Rajya. My child was scared to death with all the lights and chaos around him," said the actress. 
The actress revealed she always dealt with the media in a disciplined manner after the screening of her movies. However, this time she was faced in a chaotic situation which really scared Rajya. 
"I couldn't even say hi to my close ones. I went there to watch the movie and interact with you all. However, you guys put your lights and cameras on the stairs which made it impossible for me to get out. I requested everyone to free up the stairs so that I can move. Many of you were telling me that I should be let out and that you can set up your cameras in the lobby. You guys started fighting among each other which frightened my young baby. You guys should have been thoughtful about my child. I really don't understand why you guys do it," concluded the actress.