People forget that it is a festival of films, not clothes: Nandita Das on Cannes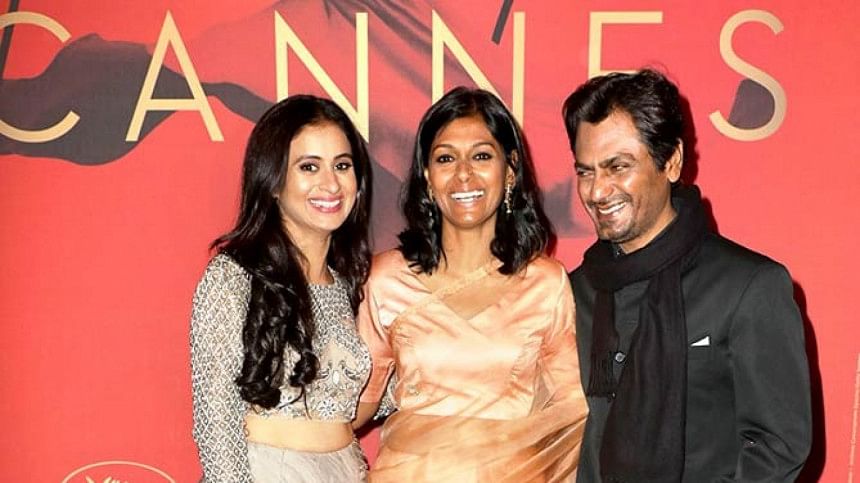 Following in Vivek Agnihotri footsteps, actor and filmmaker Nandita Das has now also stated that the Cannes Film Festival is about films and not fashion. On Sunday, she took to Instagram, revisiting several throwback photos from last year's festival.
The actor shared pictures she had clicked with several celebrities like Divya Dutta, Rasika Dugal, Nawazuddin Siddiqui, Javier Bardem and Salma Hayek, among others, at Cannes from back in the day. In the caption, she would write, "Sadly missing Cannes this year. Sometimes people seem to forget that it is a festival of films and not of clothes!"
"Considering I can't show you the amazing films I watched or the conversations I have had or take you back in time when Manto premiered there, here are a few images through the years in Cannes. And only the ones in sarees, as there is a fair amount of chatter about the 'celebrities who wore sarees in Cannes'. Well, it is surely my go-to garment. Simple, elegant and Indian. Least fussy - easy to get in and get out of it!", she continued.
"Each of the images have an interesting story behind it but too long to share. So feel free to make up your own story from the photos you see. And guess the year they are from - 2005, 2013, 2016-2018," Nandita concluded her post.
Nandita's commentary on the matter arrived less than a day after filmmaker Vivek Agnihotri criticised a few of the people at Cannes. On Saturday, the director had tweeted, "Do you know that Cannes Film Festival is about films? I thought I should remind you just in case you were thinking it's a fashion show."
Echoing the same sentiment, actor Meera Chopra also commented, "It is very sad, I said the same thing when I went there last year.. that it's become a fashion parade. Bollywood only talks about what you are wearing and where all you are being covered in media, to the extent that it becomes stressful. Believe me it's not the same for other countries. They've not gone crazy like us on fashion and PR!"
This year's Cannes saw several celebrities walking the red carpet, from the likes of Aishwarya Rai to Sara Ali Khan, Mrunal Thakur, Manushi Chhillar, Esha Gupta, and Diana Penty.