Not everybody can become Sadia Islam Mou: Suborna Mustafa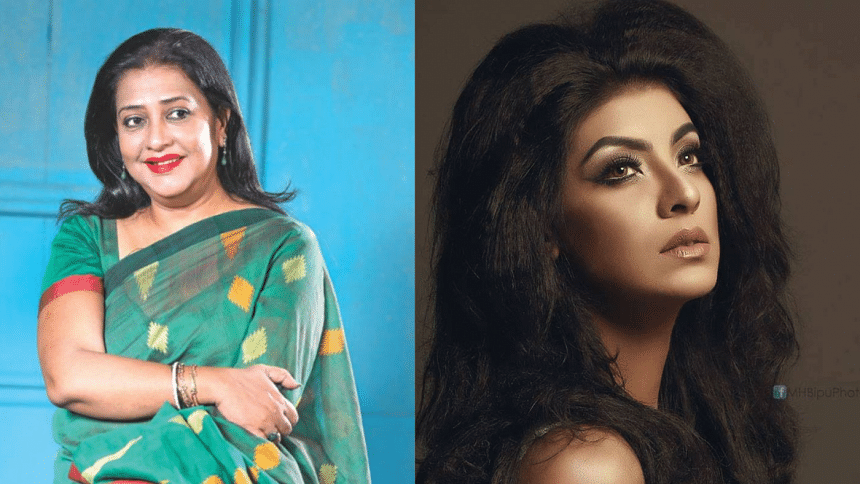 Renowned actress Suborna Mustafa penned a beautiful note on the gorgeous model and actress Sadia Islam Mou on her Facebook page. The post was a spontaneous appreciation post for the fabulous dancer, who made her mark in the industry with her sheer talent and hardwork.
"It has become a trend to wish someone their birthday, anniversary, or on receiving an award on Facebook. This is all very good and all but I want to break this trend," the post read.
The "Ghuddi '' actress then went on to describe how Mou worked hard to become the supermodel of our country.
"Today I want to write about a person very close to my heart and of many others, Sadia Islam Mou, a supermodel of our country. I have known her since her childhood, and I have witnessed her growing up to be this beautiful person inside and out," said the actress.
Suborno went on to narrate how Mou had to leave showbiz to focus on her family and friends and how she made a strong comeback with her sheer dedication.
"I constantly told her to work, dance, diet, and then she finally took matters into her own hand, and now she is the most beautiful woman in our industry. Whatever she wears, dresses, sarees, Biplob Saha's Shaha's innovative concoction, she takes your breath away," the actress added.
Suborno Mustafa also talked about she looked exquisite in every single frame without showing an ounce of skin or 'vulgarity' in pictures.
"In all of her shots, you won't find a single indecent look or skin show. Mou has made a statement with her body of work that skin show is not the path to glory, at least not in our country. It is in how you carry yourself, your personality, your dedication, and your respect and love for the work, in her case of course also her flawless beauty. That is why not everyone can become Sadia Islam Mou in real life," the post concluded.