New Bangla films on the horizon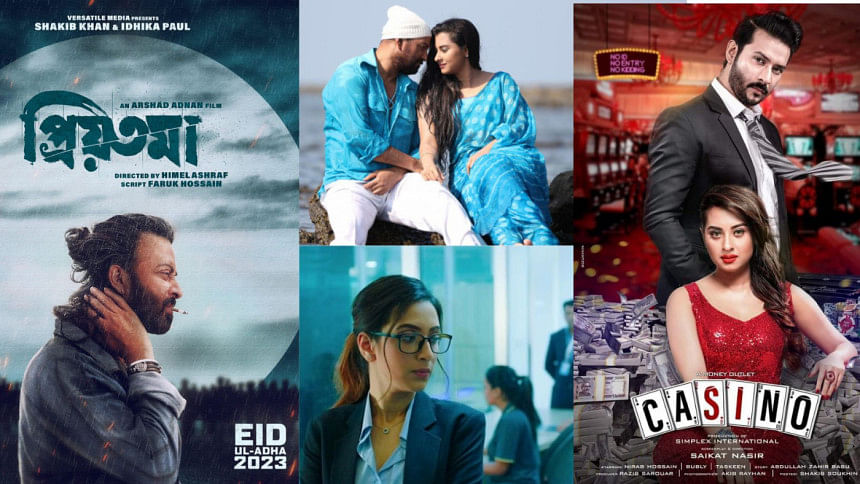 Eid-ul-Fitr festivities might have ended for everyone else, but the entertainment industry is still alight in celebration, as more films are coming this Eid-ul-Adha. This past Eid has witnessed housefull theatres, eager audiences and positive responses.
Films like "Leader Amie Bangladesh'', "Jinn","Local","Kill Him" have kept the stream of audiences flowing to the theatres even now. A similar outcome is hoped to be seen for the upcoming films during the next Eid as well.
On May 10, Shakib Khan's "Priyotoma" released its first look in anticipation of being released on Eid-ul-Adha. Shakib Khan's new avatar has already gone viral on social media, showing the actor in a gritty look, with his long hair tied back in a bun. The poster had a mysterious look, with the actor gazing at the distance in melancholy, with a lit cigarette between his lips, in the rain.
Directed by Himel Ashraf, "Priyotoma" has been written by the late Faruk Hossain. the dialogues and script have also been written by him along with Himel Ashraf. The film has been produced by Versatile Media's Arshad Adnan. Starring opposite Shakib Khan, Kolkata's star Idhika Paul will be seen lighting up the screen.
Speaking of his film, Himel Ashraf informed The Daily Star, "Shakib bhai will be seen in a new light in 'Priyotoma'. He has a new ruggedness in his look, that was necessary for the story which contains more surprises".
On the same day, a teaser of Afran Nisho's first film,"Surongo" was also released. The one-and-a-half-minute teaser has been shrouded in mystery, which will be released in theatres on Eid-ul-Adha as well.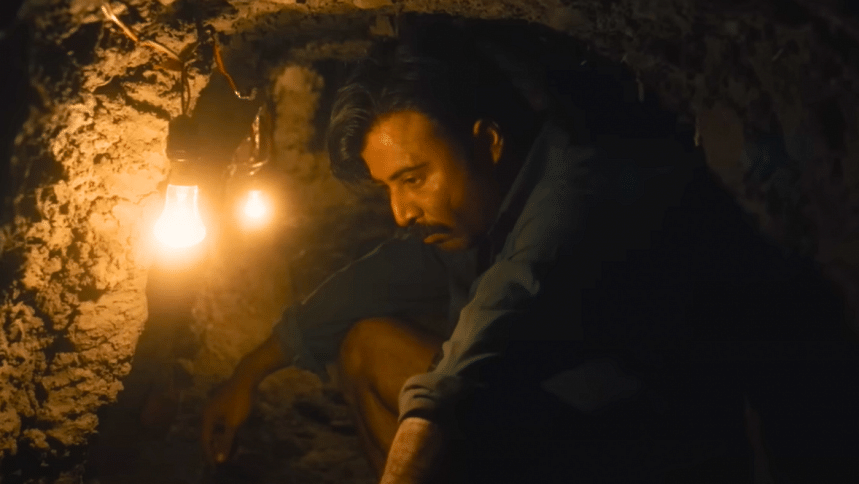 The muhurat ceremony of the Raihan Rafi directorial- "Surongo" took place earlier this year in March. The film stars Tama Mirza opposite Afran Nisho in central roles.
Moreover, another film to be added in the list of Eid releases is Chayanika Chowdhury's "Prohelika''. A song from the movie titled "Megher Nouka'' has already been released. The film, which stars Mahfuz Ahmed and Shobnom Bubly, is based on Pantha Shahriar's story, dialogues and screenplay. The film is produced by Jamal Hossain.
Chayanika Chowdhury told The Daily Star, "I still have a few things left to do, which will be wrapped up by next month. I want to release the film next Eid."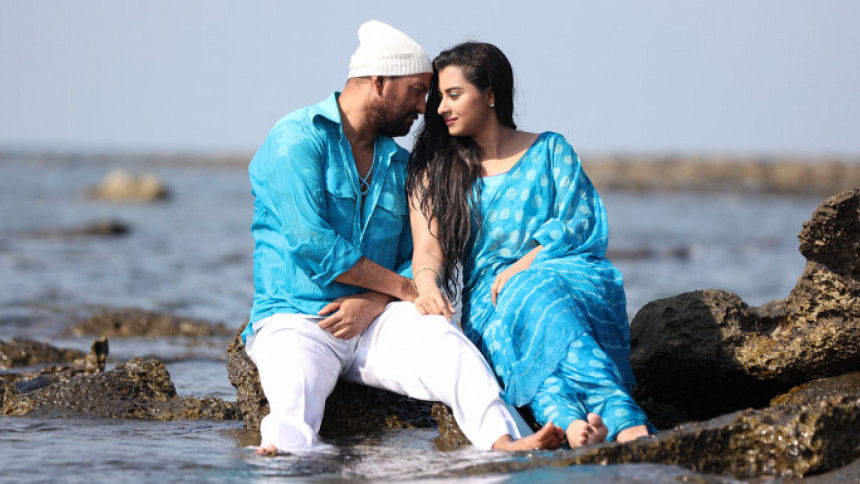 She also added, "The story is wrapped in mystery and romance, so is Aurpa (Shobnom Bubly) and Mona's (Mahfuz Ahmed) relationship, that's what the film is about."
"Prohelika" also stars Nasir Uddin Khan, Rashed Mamun Apu, A K Azad Setu, among others.
Another film that will see release is Saikat Nasir's "Casino". The film casts Shobnom Bubly, Nirab Hossain and Taskeen Rahman in pivotal roles.
Saikat Nasir is hopeful that the trailer of the film will leave the audience in awe. He also mentioned to The Daily Star, "A lot of new things will be seen in this film, starting from the story, action, everything. I hope the film will be everyone's favourite among the next Eid releases."
Additionally, Dipankar Dipon's cyber-thriller "Antarjal" is also due to release this Eid-ul-Adha. The film features Dhallywood superstars like Siam Ahmed, Bidya Sinha Mim, Sunehra Binte Kamal, ABM Sumon and many more.
The film's story has been written by Dipankar Dipon, Saifullah Riad and Asha Zahid. Also, the screenplay has been written by the director himself, Dipankar Dipon.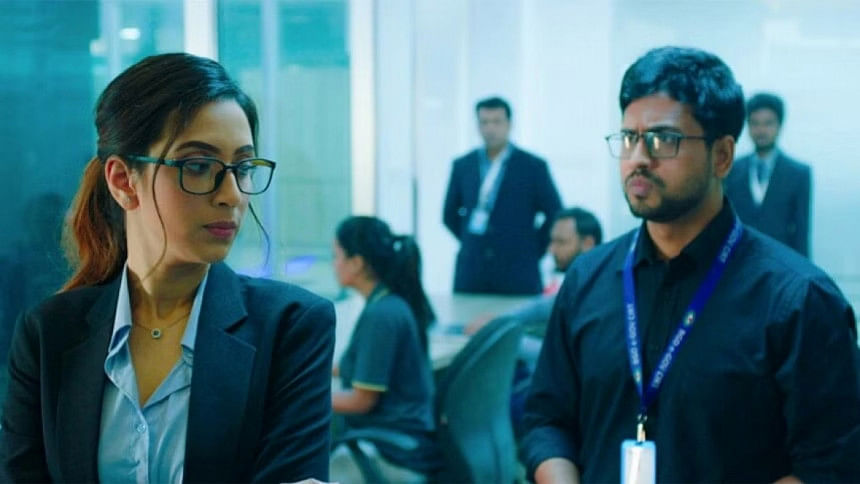 Returning next Eid-ul-Adha, Ananta-Barsha will be seen once again in "Netri: The Leader". The film has been directed by South Indian director, Upendra Madhav. It also stars Dhallywood veterans like Ilias Kanchan, Kazi Hayat alongside Indian actors Kabir Duhan Singh, Tarun Arora and Pradeep Rawat, among others.  
"Laal Shari" starring Apu Biswas and Symon and Bubly-Roshan's "Revenge" might also be released on the upcoming Eid. On that note, it will be interesting to see which films rise above the rest amidst heavy competition.