'Mujib: The Making of a Nation' stars unite, receive censor certificate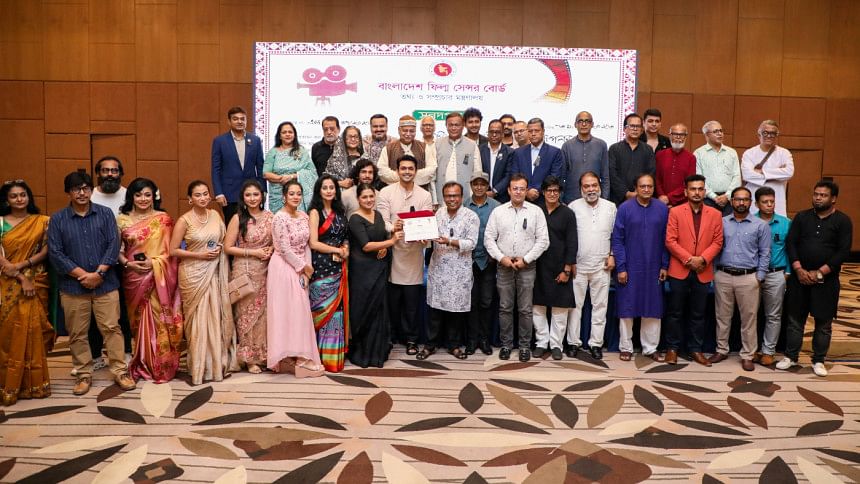 At the capital's InterContinental hotel, the censor certificate handover event of "Mujib: The Making of a Nation" took place around late after noon today.
Present at the event were Information and Broadcasting Minister, Dr Hasan Mahmud, including Arifin Shuvoo, Nusrat Imrose Tisha, Chanchal Chowdhury, Fazlur Rahman Babu, Dilara Zaman, Riaz Ahmed, Raisul Islam Asad, Shahidul Alam Sachchu, Khairul Alam Sabuj, Naziba Basher, Zayed Khan, Gazi Rakayet, Prarthana Fardin Dighi, Rozina and more. Former cultural minister Asaduzzaman Noor, who oversaw the film, was also present at the event.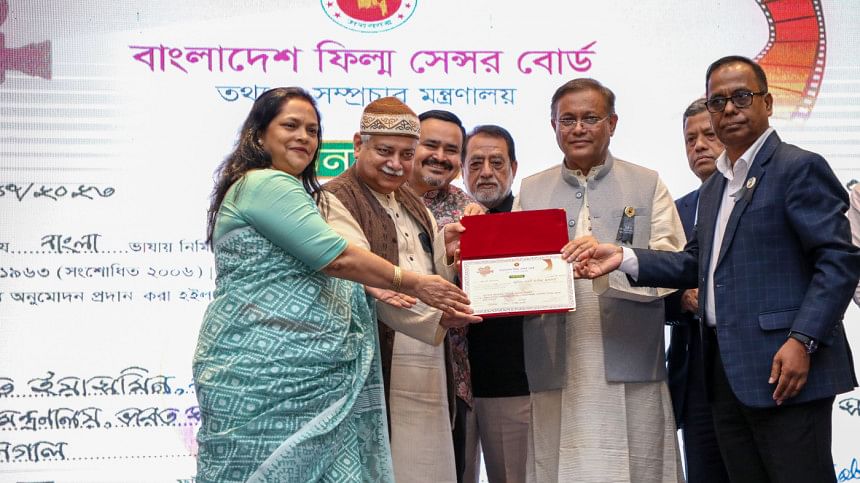 Speaking at the event, Dr Hasan Mahmud said, "This is a type of film that you can watch in one sitting, not a moment felt tiring. The film ends with the events of August 15, something we hadn't witnessed in real life, but felt the impact through the screen nonetheless."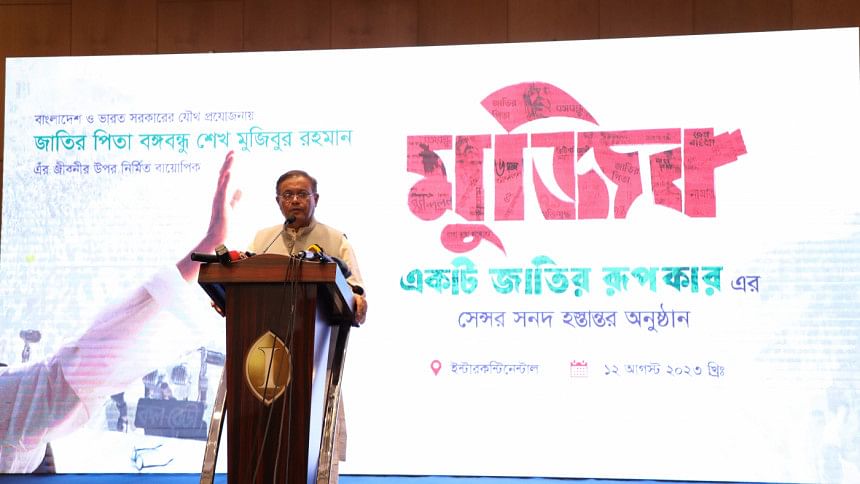 Arifin Shuvoo, who portrayed Bangabandhu Sheikh Mujibur Rahman in the film, spoke about his experience, saying "I had the opportunity to portray someone, who was only a few years older than me, when he liberated a nation. After being this film, all my regrets have dissipated."
Also present at the event was Indian actor-screen writer Atul Tiwari, one of the screen writers of "Mujib", who participated in accepting the certification from the Information and Broadcasting Minister. Cast members of the film, including Shuvoo, Tisha, Raisul Islam Asad also gave spoke at the event.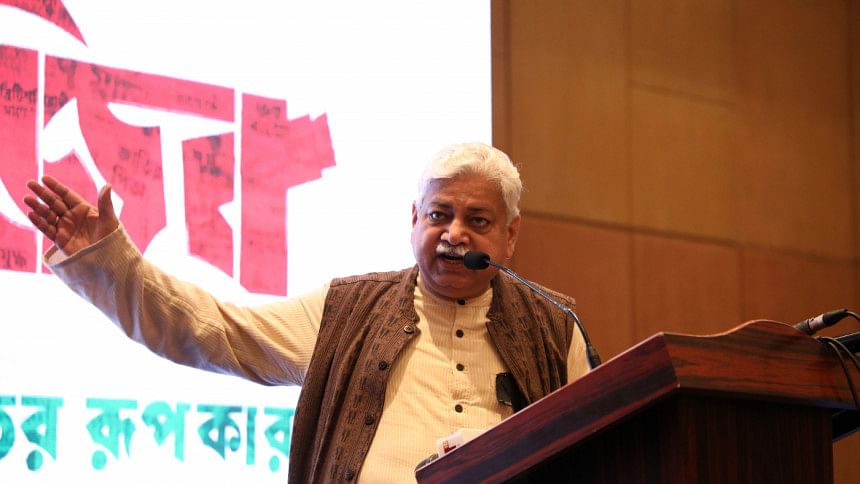 The highly-anticipated film, directed by eminent Indian filmmaker Shyam Benegal, is a joint production of Bangladesh and India. The screen play has been written by Shama Zaidi and Atul Tiwari, the film features Nitish Roy as the art director in charge and Shyam Benegal's daughter Pia Benegal as the costume director.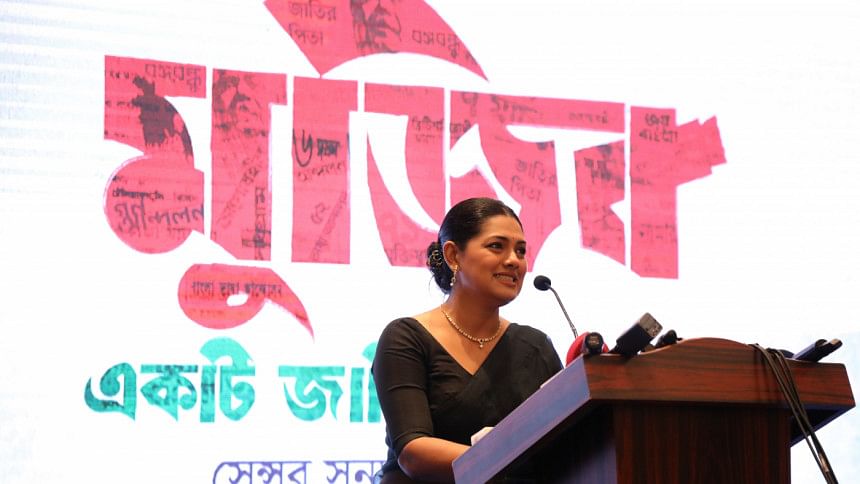 Alongside Arifin Shuvoo as Bangabandhu Sheikh Mujibur Rahman, the movie stars Nusrat Imrose Tisha as Sheikh Fazilatunnessa Mujib; Nusraat Faria Mazhar as Sheikh Hasina; Riaz Ahmed as Tajuddin Ahmed, and Elina Shammi as Begum Khaleda Zia, among others.