Mim on a mission
Even though Bidya Sinha Mim's much-anticipated cyber-thriller Antarjal is likely to not release this Eid, fans will get to witness her debut web series, Mission Huntdown. She drops by The Daily Star for a brand-new shoot, and a few hours of adda.
Speculations say that 'Antarjal' will not release this Eid. Can you confirm?
I can't really say much about that, but I will assure you that it will release very soon. I am confident about it as it is our country's first cyber-thriller, with a star-studded cast alongside me.
How excited are you about 'Mission Huntdown'?
I am beyond elated, as this is my first series on OTT, in my decades-long career. This medium has high potential and I am hopeful that Mission Huntdown will fill up the expectation of the audience.
Introduce us to Nira, from the project.
Nira is a simple girl, who lives in a village. She comes to the city to find her lost husband. There are a lot of ups and downs in her journey, and while playing the role, I fell in love with Nira. It was extremely challenging to portray her on-screen. I am hopeful that people from all walks of life will love the character.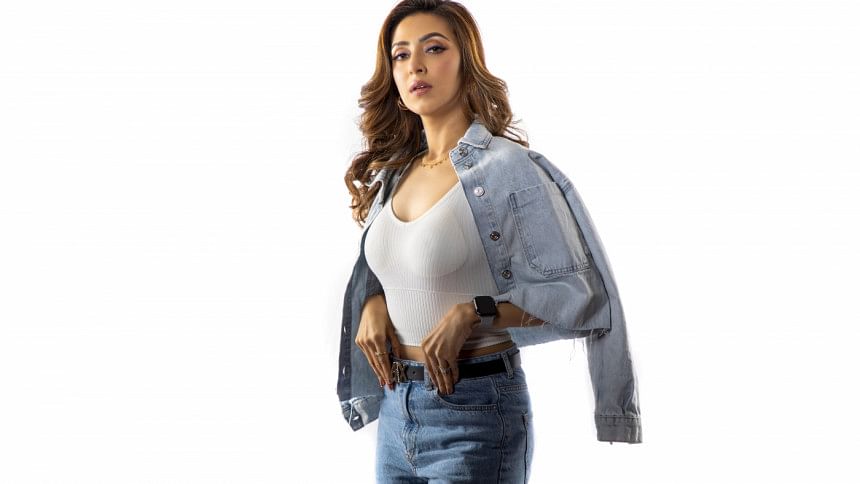 You were lucky enough to have worked with a filmmaker like Humayun Ahmed in your debut project. Do you still reminisce those days?
Definitely! Amar Achhe Jol was both written and directed by Humayun Ahmed sir. I was just crowned as the Lux Superstar, and got to work with such a great personality. I was nervous; however, he was extremely supportive and gave me enough space as a beginner. Also, sharing the screen with actors like Zahid Hasan and Ferdous was the experience of a lifetime.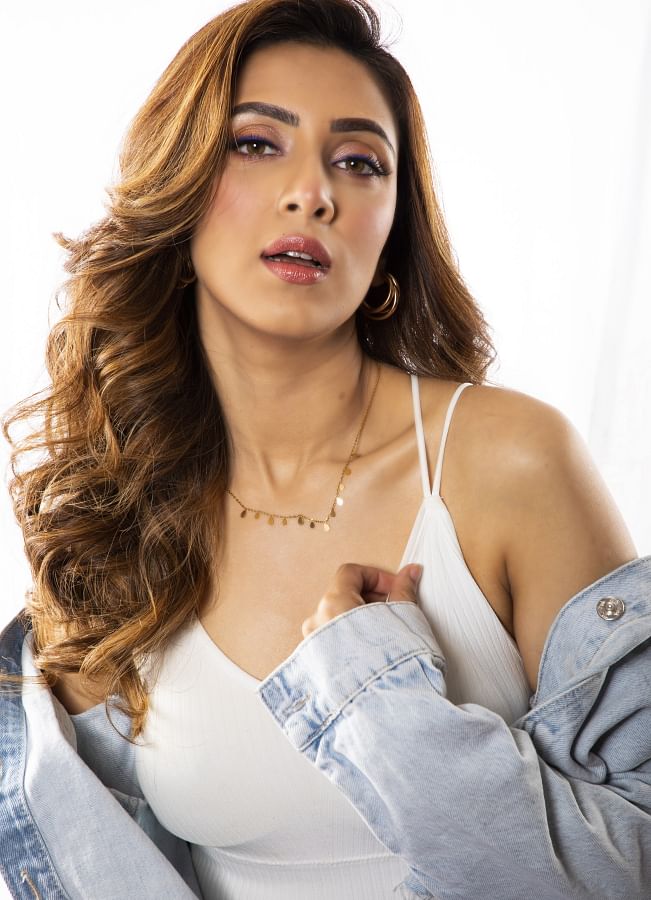 When is 'Manush' releasing in Kolkata?
Only the director can say when it will be released. My co-star in this film was the amazingJeet, and I have enjoyed working in this project.