Blockbuster battle: Two films to release on the same day in local theatres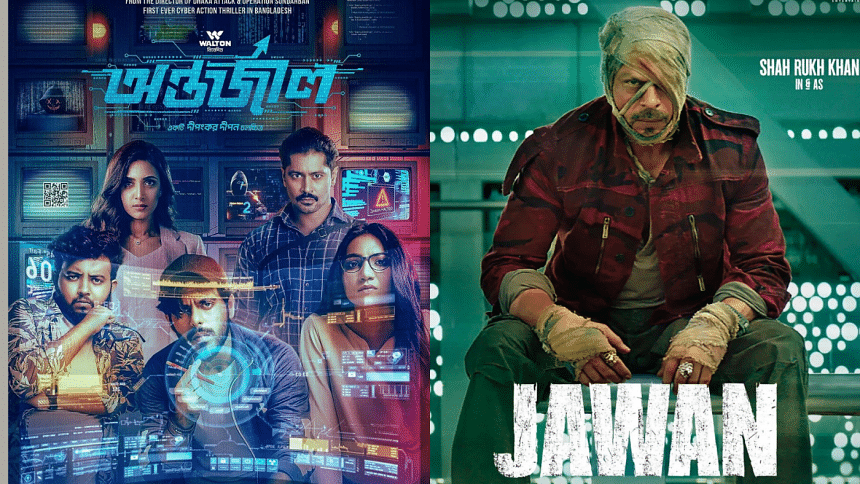 In the world of cinema, anticipation often mounts as release dates draw near. This September, film enthusiasts in Bangladesh will have a tough choice to make as two highly awaited movies, "Antarjal" and "Jawan", are set to compete for their attention and adoration.
Siam Ahmed and Bidya Sinha Mim starrer cyber-thriller, "Antarjal", faced significant delays in its release initially due to technical issues and a prolonged wait for censor certification. This resulted in the unfortunate decision to postpone its screening during Eid-ul-Azha.
However, there is good news on the horizon. The cyber-thriller film, directed by Dipankar Dipon, has finally received clearance from the Bangladesh Film Censor Board, confirming its release on September 8.
On the other side of the cinematic spectrum, we have "Jawan", starring none other than the Bollywood icon Shah Rukh Khan. Helmed by Atlee Kumar, the film is set to make its global debut in Bangladesh on the same day as its worldwide release. With an electrifying blend of action, drama, and a compelling storyline, the film has generated immense buzz in the lead-up to its release.