'Kuhelika' : when women from two generations meet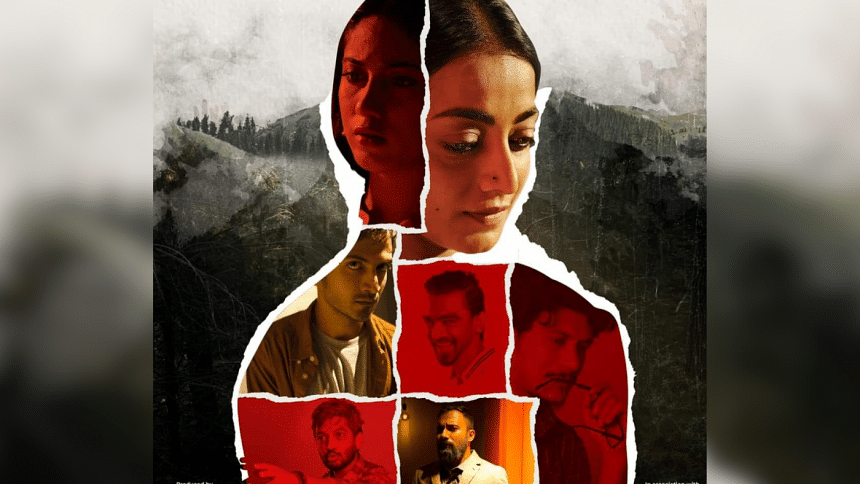 Nondini (Played by Nazia Haque Orsha) and Anwesha (Safa Kabir) are two different girls living in the same society, with different aspects of viewing life. The story takes a turn when the lives which were parallel initially, ultimately come to a riveting point.
Recently, the trailer of the upcoming web film "Kuhelika" was dropped on the official page of the OTT platform Binge. Directed by Samiur Rahman, the show features Nazia Haque Orsha, Safa Kabir, Yash Rohan, and Shafayet Mansoor Rana in pivotal roles.
This marks the debut of the director, and at the same time, it is also the debut of the renowned small screen director Shafayet Mansoor Rana on an OTT platform as an actor.
The director informs The Daily Star that Nondini and Anwesha are completely different from each other by nature. Nondini is an obedient person, who marries Erfan (Played by Shafayet Mansoor Rana) upon her families wish, and even continues to live an abusive life in her marriage.
Where as Anwesha is an independent confident girl, who faces trouble after trusting her boyfriend Arif (played by Yash Rohan).
"There are many critical phases in life, we often come across dualities of people and some of us are left helpless for our bad choices, either caused by us or someone else," he shares. "The mystery of how the two girls fight their struggles, or if they can even fight it, will be revealed in the film."
"Kuhelika" also features Sharif Siraj, Abu Hurayra Tanvir, and Rakib Hossain Evon among others. The film is expected to release on Binge next week.