'Kalki 2898 AD' awaits release, preview released at San-Diego Comic Con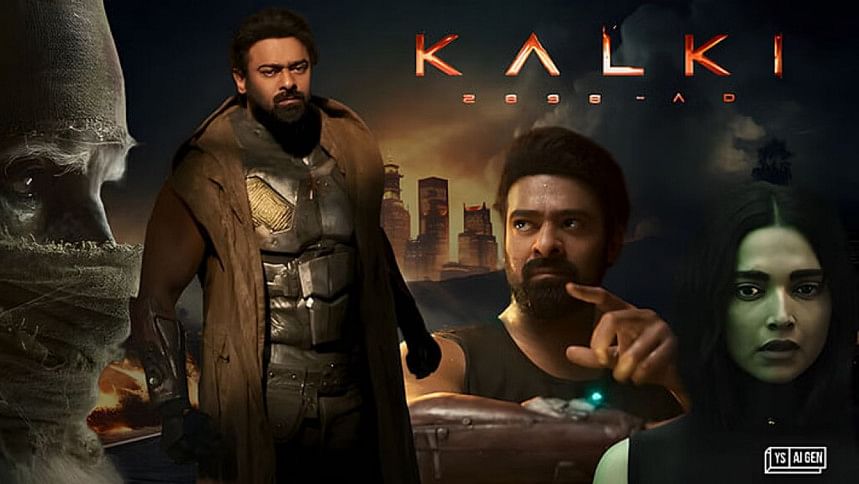 The first glimpse of director Nag Ashwin's highly anticipated movie, "Kalki 2898 AD", was unveiled on July 20, starring Telugu star Prabhas, Bollywood actress Deepika Padukone, and veteran actor Amitabh Bachchan in lead roles. Notably, South star Kamal Haasan will portray the role of the antagonist.
Making history, "Kalki 2898 AD" became the first Indian film to have its first glimpse revealed at the prestigious San Diego Comic-Con. Originally known as "Project K", the film was initially scheduled to hit theatres in January next year. However, there have been reports indicating a potential delay in the release date.
The journey of "Kalki 2898 AD" has encountered several hurdles. During the filming process, Amitabh Bachchan suffered an injury on set, leading to a substantial recovery period for the esteemed actor. Consequently, the shooting of the film had to be temporarily postponed. Speculations arose about the film's ability to meet its initial release date.
Nevertheless, Deepika later shared a poster on social media, reassuring fans that the film would grace screens on January 12 next year. However, reportedly, the film is eyeing a potential release date of May 9, 2024, which holds special significance for producer Ashwini Dutta. The producer is optimistic that this chosen date may lead to substantial commercial success, as several of his previously produced films enjoyed prosperous box office returns when released on the same date.
Meanwhile, Prabhas faced disappointing outcomes with his last two films, "Adipurush" and "Radhe Shyam", both performing below expectations at the box office. Understandably, the creators of "Kalki 2898 AD" are determined to minimise risks and ensure the film's success. However, no official announcement has been made by the film's production team yet.