Jaya Ahsan mesmerises with poetry and photos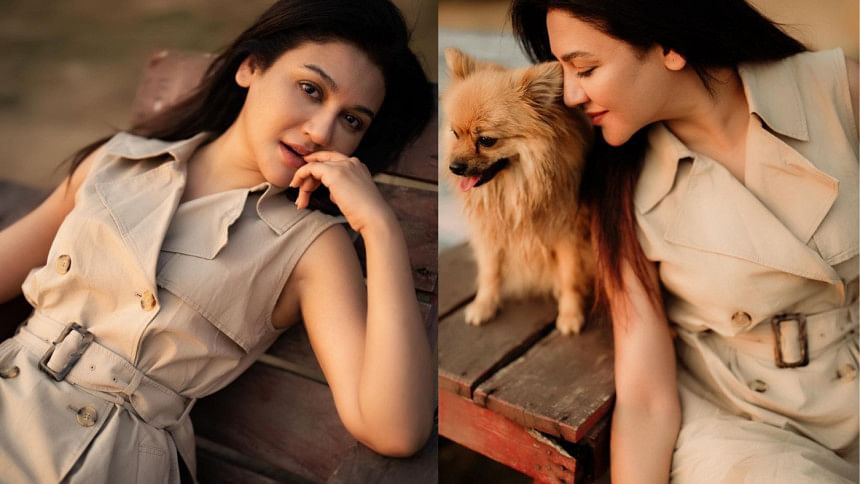 One of the icons of the Bangladeshi entertainment industry, actress Jaya Ahsan has accumulated love from both sides of the border. Audiences have been interested in everything she has worked on in her career,  just like how they're now eager to see the actress's next project, "Ardhangini".
Yesterday Jaya added fuel to the fire of anticipation as she posted a series of photos with few lines of poetry. The "Debi" actress was resplendent in a sleeveless trench coat dress with minimal makeup, while she posed with her canine friend.
On May 12, the trailer of Kaushik Ganguly's directed film, "Ardhangini" was released. So far, the film has already created a buzz with its song and trailer. Expected to be released on June 2, the film also features Churni Ganguly,Kaushik Sen and Ambarish Bhattacharya.