I've become like a snail: Moushumi on Instagram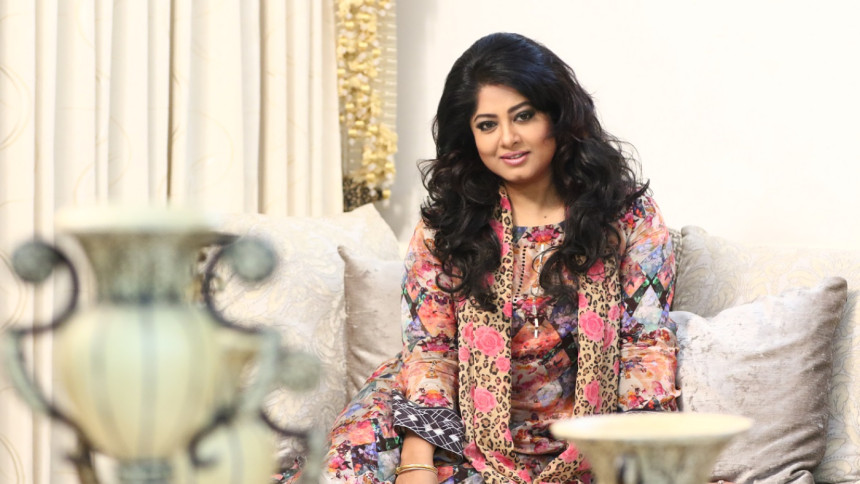 There is no end to the recent discussions around the "Priyadarshini"of Dhakai cinema, Moushumi. Omar Sani-Zayed's fight revolving around her, then the counter-statement, the rumours of the dissonance in the family -- social media was abuzz with various issues.
But there is still some pride and pain that resides in the National Award winning actress's mind, as she took to Instagram to post.
"If you want to hide, you can hide. I've become like a snail now -- I hide myself, that is a relief."
Moushumi further wrote, "When I have the chance to see the light of day, I feel like I don't belong there."
The actress also spared some thoughts about the flood-affected people of Sylhet, "I want to run to the people of Sylhet. Maybe if I get a chance, I'll go, but please pray for them in the meanwhile."
Moushumi's husband, Omar Sani, claims that Zayed Khan was responsible for the distance between them, and that Zayed was harassing her.
Not only that, Omar Sani also slapped Zayed Khan at the wedding reception of Dipjol's son, only to be allegedly threatened by Zayed with a pistol. Moushumi claimed in an audio message that Zayed Khan was a 'good boy', and never harassed her.
Later, however, Fardeen, the son of Moushumi and Sani, opened up about the incident, blaming Zayed for the rift in their family.