'I never preach social messages through my songs'
What Nusraat Faria has cooking for 2023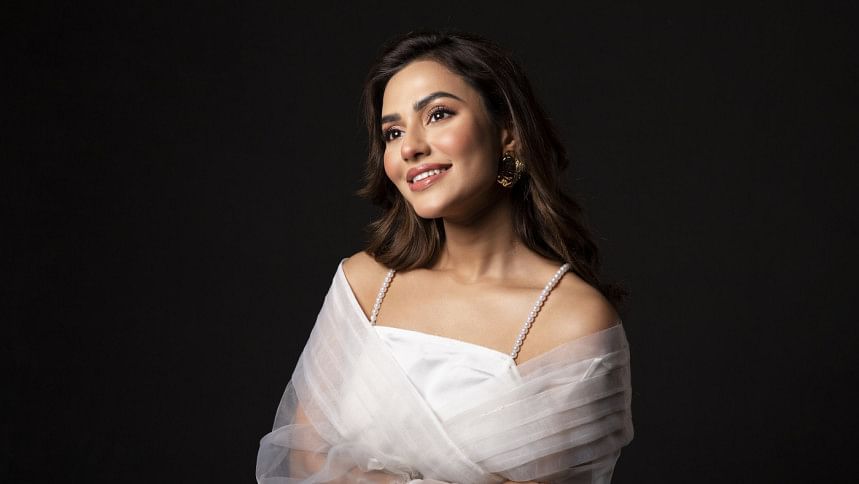 Popular actress Nusraat Faria has been winning the hearts of audiences with her flamboyant presence on and off screen since her debut in 2015. Recently, her Tollywood film, "Bhoy"—where she stars alongside Ankush Hazra—was released on the OTT platform, Zee 5.
At the same time, Nusraat Faria's Patalghar will be screened at the Nepal International Film Festival.
In a candid conversation with The Daily Star, Nusraat Faria talked about her film Bhoy, life plans, and much more.
Your Tollywood film 'Bhoy' has been released on January 27. How have audiences responded to it?
As Zee 5 is not available in Bangladesh, it is hard for me to understand the real reaction of the audience. It would have been really great if I was in Kolkata right now. However, I have heard that the audience has been loving the film and my chemistry with Tollywood actor Ankush Hazra. I will be going to Kolkata next month. Once I am able to meet my fans there, I will be able to better judge how they have received Bhoy.
Could you tell us about your character in the film?
I played the character of a teacher who works at a special-needs school. There, I met with Ankush Hazra, who plays the character of a swimming coach with a weird phobia. The film revolves around the journey of how I help Ankush overcome his fears.
How was the shooting experience 'Bhoy'?
I began shooting for this film before COVID, so we had a lot of fun at the time. I still remember how we continued shooting in Kolkata, even during Eid-ul-Azha. Another great experience from this film was the opportunity to work alongside persons with disabilities. As I played the character of a teacher in a special-needs school, I had to be comfortable communicating with them. Overall, I enjoyed the entire process.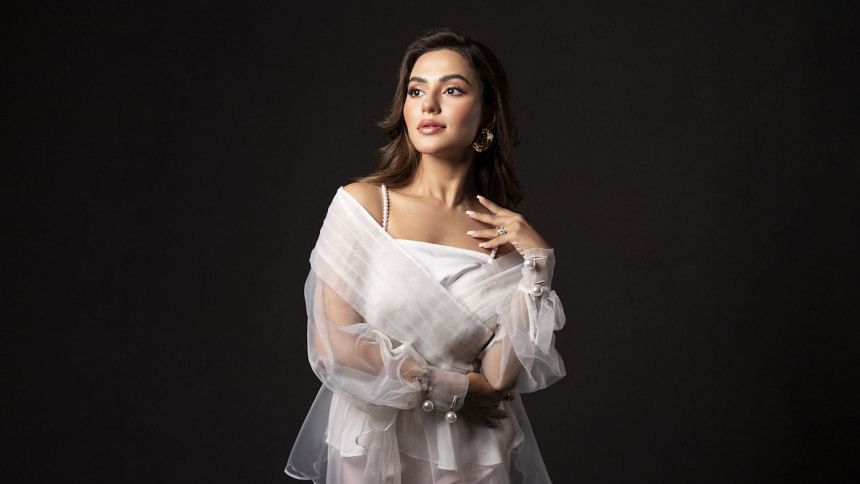 The Noor Imran directorial 'Patalghar' has been selected under the World Panorama category at the Nepal International Film Festival.  It also premiered at the International Film Festival of India (IFFI) in Goa. Could you tell us about the film?
This is my first art-film and I thoroughly enjoyed the experience. During the world premiere in Goa, I was sitting alongside Afsana Mimi and Chanchal Chowdhury. They both appreciated the film very much. In Patalghar, I played the character of Afsana Mimi's daughter. it;s a story of a bitter-sweet relationship of a mother-daughter duo. The audience will completely find me in a new avatar in this film.  Currently, I still don't know when the film will be released in Bangladesh. As it is not a commercial film, it might not do well at the box-office. However, I am hopeful about Patalghar.
Will the audience see you in more non-commercial projects in the future?
I really enjoyed working in Patalghar. These types of films really push you to experiment with your acting skills. I am looking forward to working in more of these types of projects.
You are currently gearing up to release a new music video. Can you disclose anything about it?
I will begin shooting for my new music video at the end of February. Presently, I haven't decided on the title of the song yet. However, as I am a firm believer in enjoying life to the fullest, my song will be a reflection of that. I don't intend to preach or give any social messages through my songs. I have my films to do that. The song will be released on the occasion of Eid.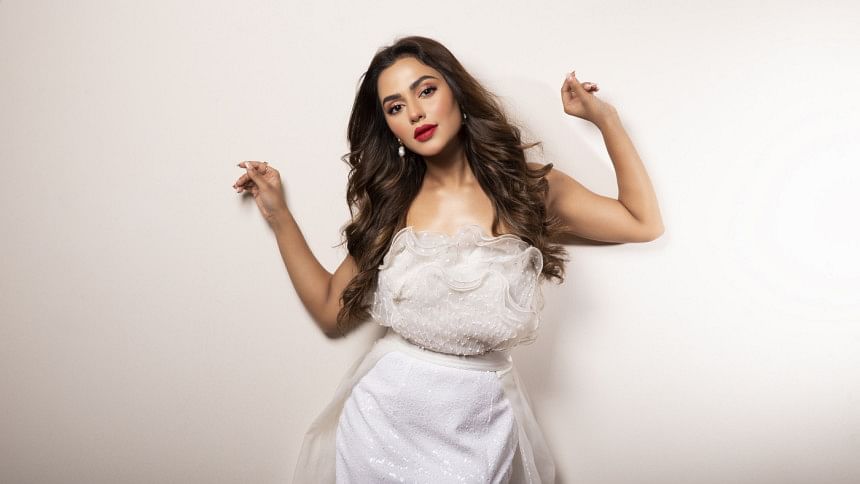 What are your plans for this year?
I have worked a lot in previous years. As a result, I didn't give myself or my family adequate time. So, I will give myself ample amount of time to enjoy life. I will take it slow this year, both personally and professionally.